The Conversation Project May Help Start End-of-Life Discussion for Mesothelioma Patients
Everyone knows on some level they are going to die, yet we rarely tackle the subject head-on. But one organization has started a movement that hopes to open a dialogue on death.
The project, started by a group of media, clergy, and medical professionals, is dedicated to helping people talk about their wishes for end-of-life care. There are facts that support that what we say we want at the end is not what is happening.  Most Americans die in the hospital – around 70% of deaths occur there.  Is that what people really want?
There is a movement to make death not just a medical experience, but a human experience. The Conversation Project, a public awareness campaign that works with the Institute for Healthcare Improvement, aims to get people talking about their end-of life-choices. There are a lot of reasons to make this a priority- the benefits of giving patients and families comfort and peace at a stressful time, saving money, reforming health care. A Conversation Project survey conducted last year, found that while 90% of Americans think it's important to talk with relatives about end-of life decisions, only 30% have had the conversation.
As a way to get the conversation started, The Conversation Project is offering a campaign entitled, "Death over Dinner." The week of dinner parties, held from January 1-7, is to "encourage Americans to pick a date on which to fill their tables with comfort food, family, and friends and start talking about how they want to live the last days of their lives." Kits are available online at TheConversationProject.
Anyone diagnosed with mesothelioma is confronted with their mortality.  Examining what they want can be a gift that helps their loved ones and honors their wishes- and it can all be started with a conversation over dinner.
Changing how we as a culture view death, and how we treat it, starts with the reality that it will happen, so let's talk and eat and make our individual wishes known!
If you have any questions about any aspect of your mesothelioma care, please email me at [email protected].
(Photo credit: The Conversation Project)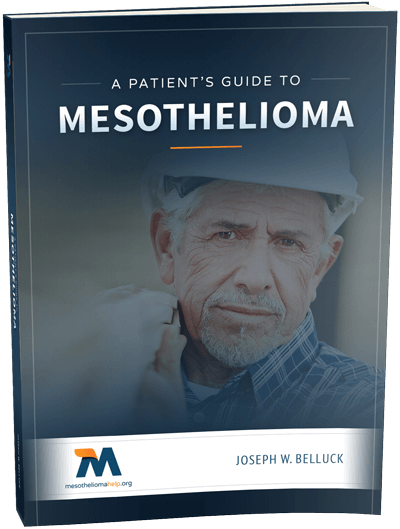 Free Mesothelioma Patient & Treatment Guide
We'd like to offer you our in-depth guide, "A Patient's Guide to Mesothelioma," absolutely free of charge.
It contains a wealth of information and resources to help you better understand the condition, choose (and afford) appropriate treatment, and exercise your legal right to compensation.
Download Now