Standing Strong Against Mesothelioma
Choose Your Area of Interest to Learn More:
If you or a family member has been diagnosed with mesothelioma, you may be entitled to financial compensation from the companies that were responsible for you or your loved one's asbestos exposure.
We help caregivers and patients understand their rights and get the help they need during this difficult time.
Looking for more answers?
Mesothelioma is a rare form of cancer that is caused by asbestos exposure. Malignant mesothelioma is a highly aggressive and painful cancer with symptoms that vary from patient to patient and with the area of the body affected.
Fighting the Case for American Families Affected by Mesothelioma
Looking for free mesothelioma advice, as well as emotional support? Whether you are supporting a loved one, or looking for treatment for yourself you'll find plenty of information here to help you deal with a diagnosis.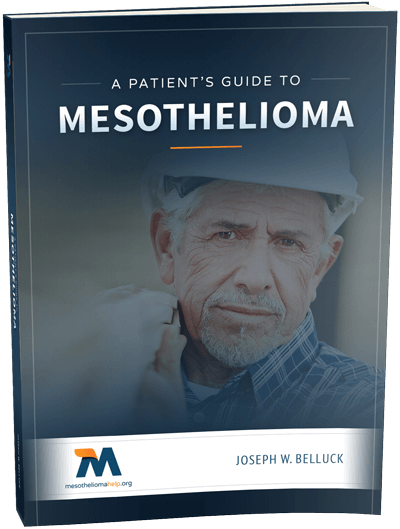 Download Your Free Patient's Guide
Inside your free guide you'll discover:
Free legal advice from a highly respected mesothelioma lawyer
Medical advice from the mesothelioma, lung cancer, and asbestosis community
Free resources and information you can take away today
How to connect with brave mesothelioma survivors for inspiration and support
The latest cancer treatment options
The location of treatment centers and facilities in your local area
Mesothelioma Treatment Options
Connecting you with the best cancer clinics & doctors in the field
Whether you need radiation, chemotherapy, or surgery, we'll take you through the different therapy pros and cons.
Cancer treatment can be emotionally draining and taxing, we'll help you deal with its effects.

We know that patients would rather stay local when receiving treatment, so we will review options for private medical centers, surgical consultants, clinical trials, and match you up with friendly, local physicians wherever we can.
Types of Treatments Available
Surgery
Chemotherapy
Radiation Therapy
Immunotherapy
Photodynamic Therapy
Clinical Trials
Photodynamic Therapy
Alternative Medicine
Diet and Nutritional Therapy
Doctors & Hospitals
Use our interactive map to find mesothelioma doctors and treatment centers near you.
Try our search guide today to find help fast.
Nurse's Corner
Thoracic nurses Lisa Hyde-Barrett and Eleanor Ericson have been caring for mesothelioma patients for nearly 25 years. They are passionate about focusing their careers on caring for mesothelioma patients and helping them deal with the disease.
It is this passion that brings them to our "Nurse's Corner."
Free VA Claims Assistance
Is your loved one a U.S. Army veteran? We can also help you seek special VA benefits.
Dealing With a Mesothelioma Diagnosis
A diagnosis of mesothelioma can come out of the blue for patients and families.
Questions you and your family might have during this difficult time:
Where did this come from?
Who is to blame?
Can I seek compensation?
Can I afford the treatment?
We can help you come to terms with the diagnosis, and talk you through the different financial and legal assistance options available to you.
Advanced Stage Diagnosis?
Not sure where to turn for end-of-life care when dealing with a cancer that has entered its final stages (metastasis)?
A poor prognosis can be a bitter pill to swallow, but we can help find the best palliative care centers in the country to ensure comfort and quality of life.
Asbestos Exposure
Have you, or someone you love, been affected by asbestos exposure? Asbestos exposure has caused billions of dollars of legal liability over the years.
Globally, over 125 million people have been exposed to asbestos, and up to 33 million houses and buildings in the US are still affected.
Malignant mesothelioma is caused by ingesting or inhaling asbestos fibers.
Industries used to rely on harmful asbestos as an insulator and building material when its full effects weren't yet known. Asbestos was once very prevalent in factories, buildings (roof tiles, shingles, etc.), industrial plants, and US shipyards.
People were even exposed to harmful asbestos fibers at home, as they are easily transported on uniforms and other clothes.
Asbestos exposure causes dormant health problems you may only see the full effects a long time after initial contact. Because its harmful effects are now known, companies have a duty of care to ensure people are safe from its carcinogenic effects.
If mesothelioma was caused by corporate negligence, you are entitled to seek compensation. This holds true even if the asbestos exposure happened a long time ago, or the relative you're fighting for has already passed away.
Companies even have special asbestos trust funds to ensure they've got enough funding to cover the legal and medical costs incurred by mesothelioma.
Meet the Brave Mesothelioma Families
Mesothelioma is a devastating diagnosis that tears through families, but it doesn't always have to end there.
A diagnosis is not necessarily an immediate death sentence, and there are some brave families who are willing to share their inspiring stories and memories with us.
Remembering loved ones taken away by the disease is a great way to keep their spirit alive.
Seeking Mesothelioma Compensation?
Fighting for your rights is smart.
Fair compensation is what you deserve.
Cancer treatment is expensive.
Legal compensation can help you deal with the financial burden.
We take care of all the legal aspects of your case so you can focus on healing and spending time with the people you love.
Our skilled legal team has conducted extensive investigations into the companies who are responsible for asbestos exposure, and we are nationally recognized for securing fair compensation for mesothelioma patients.
We are nationally recognized for the work we do.
Don't you want a respected team on your side to ensure that you have the right information to fight this disease?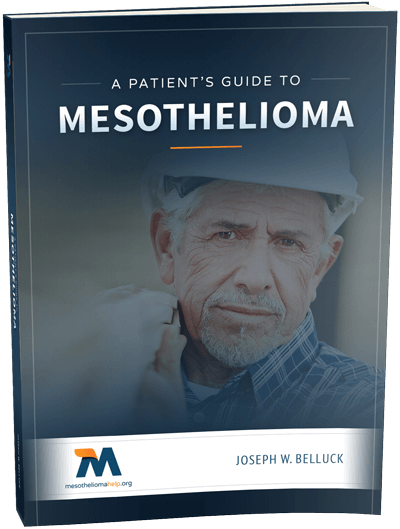 Free Mesothelioma Patient & Treatment Guide
We'd like to offer you our in-depth guide, "A Patient's Guide to Mesothelioma," absolutely free of charge.
It contains a wealth of information and resources to help you better understand the condition, choose (and afford) appropriate treatment, and exercise your legal right to compensation.
Additional Resources
Mesothelioma treatment puts a financial burden on American families.
Our talented mesothelioma attorneys are widely recognized for securing the compensation families need to cover medical bills for expensive cancer treatment.