Experience Matters for Mesothelioma Treatment, Studies Show
MesotheliomaHelp encourages patients diagnosed with mesothelioma to seek care at a facility that specializes in treatment of the rare cancer in order to maximize their chances of having a positive outcome, and two recent studies out of the United Kingdom suggest that this advice could help improve patient survival.
One study, published in the journal Lung Cancer, looked at 8,470 cases of malignant pleural mesothelioma reported in the UK. Patients were mostly male with a median age of 73. Median survival was 9.5 months, but survival differed sharply by patient health status and tumor growth pattern. It also differed by cancer network from 209 days to 349 days.
"There is significant variation in care patterns and outcomes that may reflect limited expertise in area[s] with low [mesothelioma] incidence," concluded the study authors, led by Dr. Paul Beckett of the royal College of Physicians, London.
A second study, published in Colorectal Disease, analyzed 1,200 surgical cases of patients with abdominal malignancy, including 65 peritoneal mesothelioma patients, over a 20 year period (1994-2014). The study period was divided per quartile of 300 patients so that outcomes over time could be compared. Two of the outcomes recorded were patients undergoing complete cytoreduction (removal of all visible tumors) and 30-day mortality (post-surgery).
The proportion of patients per quartile undergoing complete cytoreduction was 60.7%, 65%, 77%, and 80.3%, while patient mortality per quartile was 3%, 1%, 0.7% and 0.7%. In addition, complete cytoreduction in peritoneal mesothelioma patients was associated with a 5-year survival rate of 76%. Typical 5-year survival for mesothelioma patients is between 5% and 10%, according to the American Cancer Society.
Although both of the studies are out of the UK, they underscore the importance of choosing a cancer center with significant mesothelioma experience. Because mesothelioma is a rare cancer in the general population, most oncologists see very few patients with this disease and may not be familiar with how to effectively treat it. The busiest mesothelioma centers also often offer patients the opportunity to enroll in clinical trials that provide access to innovative treatments.
Being treated at a specialized mesothelioma center could very well involve traveling out of town or even out of state. This can mean not only giving up the comforts of home, but also incurring travel charges.
For those who do travel out of town for treatment, the American Cancer Society offers free accommodations at its 31 Hope Lodge locations. Another resource—Joe's House—doesn't offer free stays but does help cancer patients find accommodations close to treatment centers. Patients may also be able to find housing through the hospital that is treating them.
For a comprehensive list of top mesothelioma centers that's searchable by state and zip code, please visit the MesotheliomaHelp Hospitals page. You can similarly search the site for mesothelioma specialists.
Know more about Mesothelioma and how you can deal with it.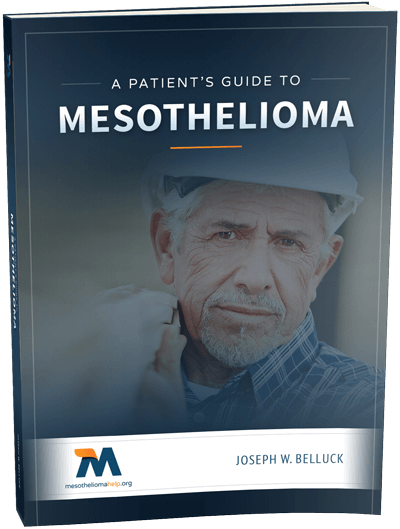 Free Mesothelioma Patient & Treatment Guide
We'd like to offer you our in-depth guide, "A Patient's Guide to Mesothelioma," absolutely free of charge.
It contains a wealth of information and resources to help you better understand the condition, choose (and afford) appropriate treatment, and exercise your legal right to compensation.
Download Now