Geisinger Medical Center
Geisinger Medical Center and Health System was named in memory of its founder, Abigail Geisinger. Ms. Geisinger was described as the daughter of a wagon maker and a down-to-earth woman of average education.
In the early 1900s and at the age of 85, she decided that her community needed a hospital and recruited Harold L. Foss, a Mayo Clinic trained physician, to become surgeon-in-chief. Dr. Foss adapted the Mayo Clinic model of group practice, which organizes specialty physicians to work in teams to treat the needs of rural Pennsylvania residents.
Geisinger Medical Center is the largest rural healthcare system in the US. Geisinger is not only the site of patient services, it actively funds, partners, and participates in research and clinical trials to further advances in healthcare and prognosis. Geisinger Health System has received numerous accolades for quality of care, safety, and patient satisfaction. Geisinger is regarded nationally as a model healthcare system and its president and CEO has been appointed as a health advisor for the Congressional Budget Office.
Mesothelioma Treatments
Geisinger Medical Center created the Geisinger Cancer Institute to coordinate services and to provide a nourishing environment just for cancer patients and their families. Facilities and buildings are continually upgraded and are designed with patient experience in mind. The newest facilities are LEED-certified and feature enhanced green space, natural lighting, locally sourced materials, and environmentally friendly furniture.
The integrated research environment at Geisinger Cancer Institute provides collaboration of laboratory scientists and physicians within clinical, translational, and prevention research studies. Geisinger Cancer Institute participates in the National Cancer Institute's (NCI) Community Clinical Oncology Program and is an NCI Community Cancer Center Program. These designations allow Geisinger to participate in a nation-wide network of clinical and research studies.
A multidisciplinary team of oncologists, surgeons, radiologists, nutritionists, psychologists, and nurses cares for lung cancer and mesothelioma patients in the Lung and Esophageal Cancer Clinic. Several specific, innovative treatments are being researched in addition to the comprehensive cancer treatments:
Radiation oncology
Surgical oncology
Clinical trials
Chemotherapy
Palliative care
State-of-the-art diagnostics and imaging services
Genetic counseling
Pathology
Hormone therapy
Biological therapy
Complementary
Alternative medicine
Nutrition and physical therapy
Comprehensive and preventive care
Advanced surgical techniques such as Video-Assisted Thoracoscopic Lobectomy (VATS) are available.
Currently, a team of thoracic oncologists works with mesothelioma patients. Since therapies are typically multi-modal, a combination of techniques may be used. Mathhew A. Facktor, MD, FACS, Rajiv Panikkar, MD, Thomas Gergel, MD, and Robert Rostock, MD operate and direct many innovative treatments for mesothelioma.
Find Mesothelioma Doctors & Hospitals near you.
Source: https://www.geisinger.org/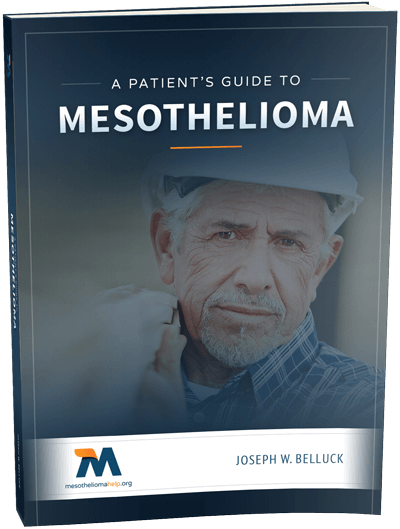 Free Mesothelioma Patient & Treatment Guide
We'd like to offer you our in-depth guide, "A Patient's Guide to Mesothelioma," absolutely free of charge.
It contains a wealth of information and resources to help you better understand the condition, choose (and afford) appropriate treatment, and exercise your legal right to compensation.
Download Now