Light Therapy May Ease Fatigue, Depression in Mesothelioma Patients
When being treated for mesothelioma, patients are often faced with a myriad of side effects that come along with the benefits of the cancer-fighting medicines. Fatigue, insomnia, and depression are some of the effects that often linger even after treatments are complete. Now, researchers report that light therapy may help to ease these side effects for some cancer survivors.
In a clinical trial being conducted by researchers at Icahn School of Medicine at Mount Sinai, the researchers are trying to determine whether regular exposure to "bright white light" can help reduce fatigue and depression in cancer patients, according to an April 11 Wall Street Journal article.
"We know that cancer patients are light-deprived," says William Redd, a Mount Sinai psychologist and professor of medicine and a lead researcher in the trial. "You feel lousy, you stay at home, you feel even worse." However, light therapy, he says, "has had a major impact on cancer patients with fatigue and depression."
The National Cancer Institute estimates that 33% of all cancer survivors deal with significant emotional distress, including depression. Patients treated for mesothelioma, a terminal asbestos-caused cancer, are faced with limited treatment options and use of highly toxic doses of drugs that leave them both physically and emotionally drained. Helping to ease this stress and feelings of overwhelm can bring patients a better quality of life.
While light therapy, often called systematic light exposure, has been used for another form of depression, SAD or seasonal affective disorder, brought on by the absence of sunlight, this study is the first to assess the effects on cancer patients.
In the clinical trial, those patients who were exposed to the white light "had significant improvements in relieving symptoms of depression" compared to the group who were exposed to a dim red light. Those in the red-light group, in fact, saw no difference in their condition.
Although the researchers are still trying to uncover the reason of why the white light is effective, they believe it affects the patients' circadian rhythms, known to influence sleep patterns and mood. According to the researchers, cancer patients often have disrupted circadian rhythms.
Like every treatment, not everyone will benefit, particularly patients with severe depression, and patients may still need some traditional medication. However, Sonia Ancoli-Israel, a professor emeritus at the University of California, San Diego who is working with the Mount Sinai team, says that the light therapy does offer "the potential to improve quality of life in cancer patients."
Next, Mt. Sinai and Memorial Sloan Kettering Cancer Center will combine resources in a five-year study of light therapy that will focus on fatigue, depression, sleep problems, and circadian rhythms in cancer patients. Funded by a $3.4 million grant from the National Cancer Institute, the researchers hope to recruit 200 cancer patients.
"There is medication, there is cognitive behavior therapy, but this is so simple," says Katherine DuHamel, the Sloan Kettering psychologist involved in the study.
Mesothelioma is a serious cancer that occurs in individuals exposed to airborne asbestos fibers. The disease is highly aggressive and is resistant to many standard cancer treatments making it a difficult disease to treat effectively. While many factors determine survival for a patient, such as treatment plan, age, overall health and fitness of the patient and the extent of the disease, physicians also believe that a positive outlook can result in the improvement in a mesothelioma patient's health.
Photo Credit: Kalfatermann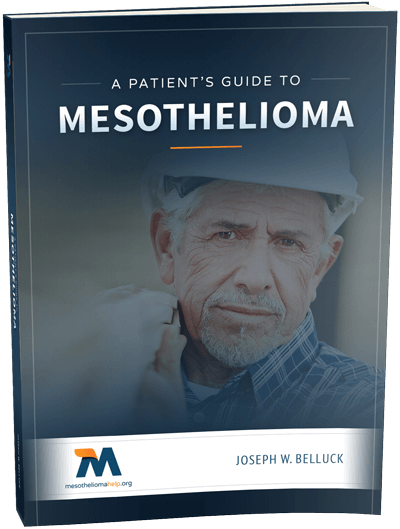 Free Mesothelioma Patient & Treatment Guide
We'd like to offer you our in-depth guide, "A Patient's Guide to Mesothelioma," absolutely free of charge.
It contains a wealth of information and resources to help you better understand the condition, choose (and afford) appropriate treatment, and exercise your legal right to compensation.
Download Now