Mesothelioma Patients Get Holiday Safe-Eating Tips from the American Cancer Society
During this winter holiday season, friends and family members host potluck meals and buffet events, and take homemade meals, cakes and cookies to loved ones who may be too sick to get out. Although many of us look forward to all the delicious food, for mesothelioma patients, eating too many fatty and greasy foods can lead to gastric distress. But, if you are undergoing cancer treatments you don't have to be left out of the holiday festivities.
To help cancer patients make appropriate decisions during the holidays, the American Cancer Society offers the following holiday eating tips for patients undergoing cancer treatments.
Keep an eye on foods as they arrive and identify items you think you might be able to tolerate.
Choose from the inside of the table at a buffet, where little hands, and their germs, are less likely to reach.
Eat before you leave the house; try a snack with some fiber and protein just in case there aren't many options for you.
Start slow and take small portions so you don't get that "overfull" feeling.
Look at a potluck as an opportunity to try new tastes and dishes, take advantage of the occasion to identify new flavors that might taste good to you.
Additional tips offered help cancer patients avoid getting sick from the overabundance of food smells or from a food-borne illness.
If the sight or smell of food is enough to turn your stomach, grab a ginger ale or tea and move out of the area where food is being cooked or served.
Try chewing a mint gum or drinking a hot beverage to mask the scent of food.
Steer clear of undercooked foods like homemade eggnog, sushi, or even mayonnaise or desserts made with raw eggs.
Identify foods, such as cheese and crackers, salsa and chips, snack mix, or mixed nuts, that are able to sit out a little longer.
Consider bringing foods you know you can eat.
You can also bring extra serving utensils so people won't feel tempted to use their hands.
While the holidays can be an enjoyable time of the year, mesothelioma patients and their family may experience additional anxiety and stress during this time. Hopefully, by following some of the tips offered above, anxiety associated with what to eat can be minimized.
Mesothelioma is a cancer of the lining of the lungs, chest or abdomen that is highly aggressive and is resistant to many cancer treatments. Treatment options include surgery, chemotherapy and radiation. Nearly 3,000 Americans are diagnosed with the disease each year.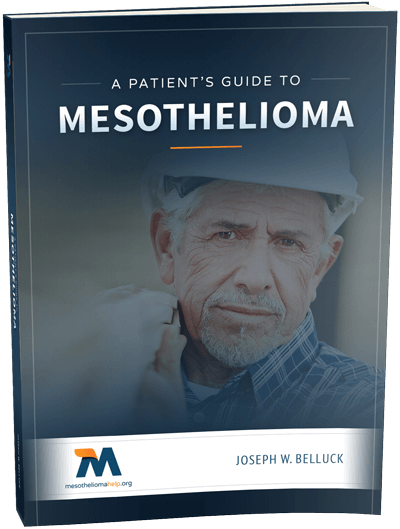 Free Mesothelioma Patient & Treatment Guide
We'd like to offer you our in-depth guide, "A Patient's Guide to Mesothelioma," absolutely free of charge.
It contains a wealth of information and resources to help you better understand the condition, choose (and afford) appropriate treatment, and exercise your legal right to compensation.
Download Now