Penn Medicine Receives Grant to Educate Communities About Mesothelioma and Other Asbestos-Related Diseases
The University of Pennsylvania School of Medicine announced it has received a five-year grant from the National Institutes of Health to develop an educational program "to help empower residents to shape the future of their communities, and explain the potential consequences associated with asbestos exposure." Residents of West and South Ambler, Pennsylvania are at an increased risk of developing mesothelioma from an asbestos factory that operated in the area for over 100 years.
According to CBS Philly, Dr. Fran Barg says Ambler has been profoundly affected by mesothelioma. Barg is associate professor of Family Medicine and Community Health, and principal investigator for the project.
"I think scientists need to understand the human side of what it's like to live in a community like this," said Barg. "City planners want to understand what community members want and epidemiologists want to understand what community residents are still worried about."
The only established cause of mesothelioma is past exposure to asbestos. The fibers are inhaled or ingested and become lodged in the thin membrane that lines and encases the lungs, heart or abdomen. Mesothelioma has an extended latency, or incubation, period and most cases of mesothelioma are diagnosed 10 years or more after exposure, sometimes taking as long as 60 years for the disease to develop.
The program developed by Penn Medicine, according to the press release, will include:
Documenting the history of lower-income African-American and Italian immigrant asbestos workers, their families, and their neighbors in West and South Ambler through recorded interviews.
Developing an accessible repository of documents, photographs, life stories, news accounts, and scientific data about the communities that can be used as resource material for students, researchers, and community activists.
Working to inform citizens, scientists and policy-makers on long-term health effects and other potential consequences from living and working near aging, hazardous industrial sites.
The project will also serve as a "case study for other communities that face similar challenges." The investigators anticipate the information developed will be relevant to community members, policy-makers, health care and public health professionals, business executives, management and workers, university students, school children, and other communities affected by pollution and toxic waste sites.
Penn Medicine is the home of Penn's Mesothelioma and Pleural Program which, according to Penn Medicine's website, "brings together internationally renowned experts in medical, surgical and radiation oncology and pulmonology" to collaborate on each case. This multidisciplinary approach, according to Penn Medicine, "provides better outcomes and gives patients access to the most advanced treatment, surgical techniques and clinical trials."
Sources:
University of Pennsylvania School of Medicine
http://www.uphs.upenn.edu/news/News_Releases/2012/11/grant/
Penn's Mesothelioma and Pleural Program
http://www.penncancer.org/patients/cancer-types/mesothelioma/
CBS Philly,
http://philadelphia.cbslocal.com/2012/11/23/penn-medicine-receives-grant-for-asbestos-study-in-ambler/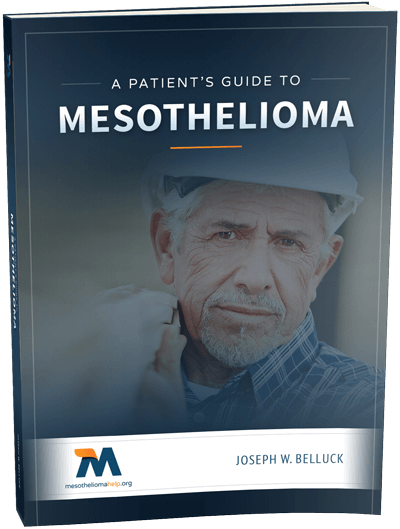 Free Mesothelioma Patient & Treatment Guide
We'd like to offer you our in-depth guide, "A Patient's Guide to Mesothelioma," absolutely free of charge.
It contains a wealth of information and resources to help you better understand the condition, choose (and afford) appropriate treatment, and exercise your legal right to compensation.
Download Now