Increased Rate of Mesothelioma Detected Near Former PA Asbestos Factory
Researchers at the University of Pennsylvania have received a grant from the National Institutes of Health to document how people were affected by asbestos exposure who lived near an asbestos factory in Ambler, Pennsylvania. Exposure to asbestos dust is linked to serious respiratory diseases including lung cancer and mesothelioma, a cancer of the lining of the lungs.
The Pennsylvania Department of Health has identified an increase in the rate of mesothelioma around Ambler, where an asbestos factory operated for decades, according to a Penn Medicine news release this month. Ambler is just north of Philadelphia.
Dr. Fran Barg, an associate professor at University of Pennsylvania School of Medicine, told the CBS News affiliate in Philadelphia that Ambler has been profoundly affected by mesothelioma. The Ambler Boiler House, near the town's revived Butler Avenue district, operated for nearly a century as an asbestos-manufacturing plan, but was shuttered in the mid 1970s.
Today, residents the West and South Ambler communities remain at risk of environmental exposure to asbestos and are potentially at increased risk of developing mesothelioma, the Penn Medicine researchers say. Although the factory has long been closed, symptoms of asbestos disease take decades to appear. Current and former Ambler residents who had occupational or environmental exposure to asbestos in the 1960s or 1970s or more recently could develop mesothelioma as a result of that past exposure.
Asbestos fibers when inhaled may lodge deep in the chest cavity, causing inflammation that eventually leads to disease. Mesothelioma is incurable, but there are treatments for mesothelioma to help manage the disease if it is diagnosed before it has reached an advanced stage.
"We know there is an existing health risk, but that's just one piece of the problem," Barg said in a Penn press release. "These communities suffered great social and economic consequences when the asbestos factory closed, and today, they are still trying to recover from that loss."
The five-year study is to document the asbestos impact on the community and help local leaders make decisions about the future of the former asbestos factory site in the community. Barg and fellow researcher Edward Emmett, a professor of Occupational and Environmental Medicine, will develop a storehouse of information online and at the Chemical Heritage Foundation about the asbestos-related health risks in the community.
According to the U.S. Environmental Protection Agency, environmental regulators have overseen the cleanup of more than a million cubic yards of asbestos waste that was dumped on a 25-acre site nearby.
Ambler residents can contact Dr. Fran Barg directly for information about the study by emailing her at [email protected].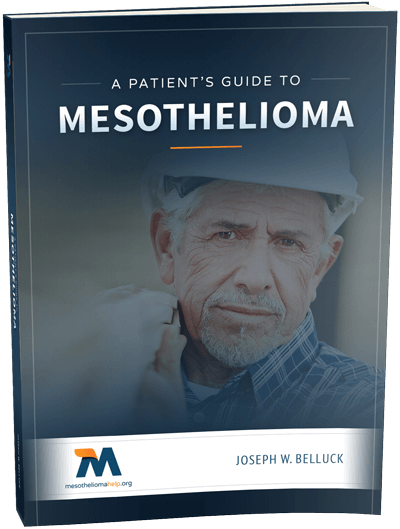 Free Mesothelioma Patient & Treatment Guide
We'd like to offer you our in-depth guide, "A Patient's Guide to Mesothelioma," absolutely free of charge.
It contains a wealth of information and resources to help you better understand the condition, choose (and afford) appropriate treatment, and exercise your legal right to compensation.
Download Now