Global Mesothelioma Rates Increasing in Many Countries, Italian Researchers Say
Mesothelioma incidence is on the rise in several nations, data show, but a lack of data for some of the world's most populous countries, among other factors, obscures the true risk of asbestos exposure worldwide.
That's the conclusion reached by Claudio Bianchi and Tommaso Bianchi of the Center for the Study of Environmental Cancer in Monfalcone, Italy in an article published in the Indian Journal of Occupational & Environmental Medicine. It is based on their analysis of data on mesothelioma incidence in Europe and Oceania as well as parts of Asia, the Middle East, and South America.
https://www.ncbi.nlm.nih.gov/pmc/articles/PMC2847331/
"The most recent data available on mesothelioma epidemiology show that in many counties the incidence of the tumor does not present signs of attenuation," write the researchers.
Countries with high mesothelioma incidence rates include the United Kingdom, The Netherlands, Malta, Belgium, Australia, and New Zealand—countries that, with the exception of New Zealand, have banned asbestos.
Intermediate mesothelioma incidence rates were found in several European countries and the United States, where diagnoses peaked in 2005 at 3,284 but have since declined somewhat. Low incidence and mortality rates were reported for other European countries and parts of Asia, including Japan.
But as the researchers caution, a lack of data for a number of populous countries where asbestos is still not banned (e.g. Russia, China, Brazil, Indonesia, and India) calls the data's reliability into question.
"On the basis of global asbestos consumption in the last decades, one may predict that a further mesothelioma wave will involve large geographic areas," write the Italians. "These are exactly the same for which data are not at present available."
The reliability of the data is also reduced by the difficulty of diagnosing mesothelioma and huge variations in incidence from one area of a country to another, something that the researchers say makes incidence rates at a national level misleading. Italian data from 1988-1997 show, for example, pleural cancer mortality rates that differ by 40 fold from one Province to another. According to the study authors, mesothelioma cases are typically clustered around asbestos-intensive industries such as factories and shipyards.
In Japan, however, a country heavily involved in shipbuilding throughout the 20th century, low mesothelioma incidence does not square with asbestos use history. The Bianchis theorize that this underestimation is attributable to "inadequate registration of the death causes" previously detected in Japan. Other countries with large 20th century shipbuilding industries but low mesothelioma incidences are Poland and Spain.
A final statistical factor to consider is mesothelioma incidence among age classes. The Bianchis cite a 2013 report on mesothelioma in the United States that found an annual mesothelioma incidence rate that increased with age. In the period 2003-2008 the incidence rate was 8.34 per 1,000 for the age class 65-74, 17.07 for the class 75-84, and 17.62 for the class 85+.
This reflects the long latency period of mesothelioma, which does not develop for 15-60 years following initial exposure to asbestos. It also reinforces the ideas that the phasing out of asbestos use may still be followed by a decades-long upward trend in asbestos disease incidence.
The full article, "Global mesothelioma epidemic: Trends and features," can be read on the Indian Journal of Occupational & Environmental Medicine website.
https://www.fightmesofoundation.com/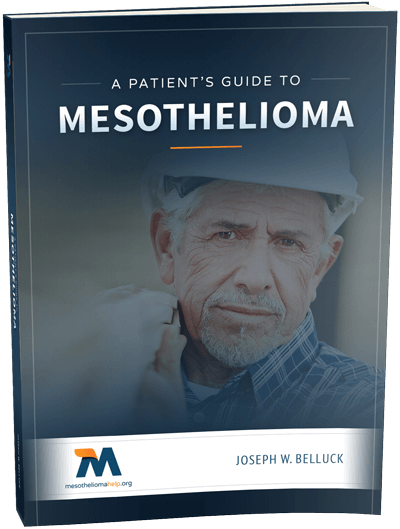 Free Mesothelioma Patient & Treatment Guide
We'd like to offer you our in-depth guide, "A Patient's Guide to Mesothelioma," absolutely free of charge.
It contains a wealth of information and resources to help you better understand the condition, choose (and afford) appropriate treatment, and exercise your legal right to compensation.
Download Now