Ask Jennifer: "How Do I Manage All This Mesothelioma Paperwork?"
With any medical diagnosis comes a lot of paperwork. With something as complex as mesothelioma, that correspondence can become overwhelming. Keeping everything organized can be a daunting task, to say the least, but it's a task worth undertaking.
I completely understand the thought that, "I have a million other things I need to worry about, I can't sort through paperwork right now!" If there is any possible way to do it though, it really is important. Even little things like keeping all your records in one place and writing upcoming appointments on a calendar can make a world of difference. You never know when someone might need to see a form or copy of a scan. It's very useful and beneficial if you are able to provide that information to them.
Mom kept the bulk of Dad's records in a basket, and then the things that seemed more pertinent were put in a folder. That folder, along with a notebook, accompanied them to every appointment, meeting, and treatment. It proved to be a valuable resource time and time again.
If you're not sure how to organize things, talk to someone at your doctor's office; they may be able to give you some more specific guidance. Ask a friend for some help, their clear thinking will be extremely helpful! Best of luck to you and remember to always believe in a cure!
Know more about Mesothelioma and how you can deal with it.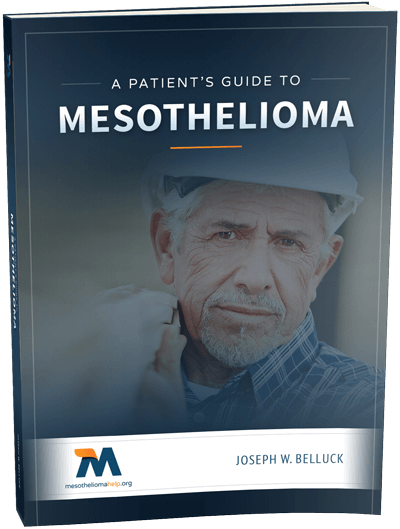 Free Mesothelioma Patient & Treatment Guide
We'd like to offer you our in-depth guide, "A Patient's Guide to Mesothelioma," absolutely free of charge.
It contains a wealth of information and resources to help you better understand the condition, choose (and afford) appropriate treatment, and exercise your legal right to compensation.
Download Now