European Commission Grants Orphan Status to Mesothelioma Drug
Once again the European Union has taken the lead in medical care by granting orphan status to a drug touted as bringing a new treatment option to patients with mesothelioma. On June 13, Verastem, Inc. announced its investigational drug VS-6063 received orphan medicinal product designation from the European Commission for use in mesothelioma.
Last year, the European Commission was applauded for bringing a new era to medicine in the Western world by approving gene therapy for the treatment of certain rare disorders. This approval paved the way for breakthrough treatments for diseases with a very high unmet medical need, such as mesothelioma.
Mesothelioma is a rare, highly aggressive cancer that develops over decades after exposure to asbestos. Designated a rare, or orphan, disease in both the United States and Europe, mesothelioma is diagnosed in close to 3,000 Americans and nearly 2,400 Brits each year. Britain has more deaths from asbestos-related diseases than any other country. Treatment for the disease is limited and currently, there is no cure for the disease.
Verastem, Inc., based in Cambridge, MA, is a clinical-stage biopharmaceutical company focused on discovering and developing drugs to treat cancer by the targeted killing of cancer stem cells. VS-6063 is indicated for use in mesothelioma patients that are lacking the Merlin protein. Merlin is believed to play a role in controlling cell shape, cell movement, and communication between cells. Merlin also functions as a tumor suppressor protein, which prevents cells from growing and dividing too fast or in an uncontrolled way.
According to Verastem, approximately 40-50% of mesothelioma patients lack Merlin. Studies by Verastem and others have shown that Merlin-low mesothelioma cells and tumors appear to be particularly sensitive to focal adhesion kinase inhibition, or FAK, which VS-6063 addresses.
Verastem held a mesothelioma briefing session with Dr. Dean Fennell at the American Society of Clinical Oncology meeting held in early June. According to the company's press release, the discussion focused on the role of cancer stem cells and the tumor suppressor Merlin in mesothelioma progression. Verastem noted that the current mesothelioma treatments fall short when it comes to killing the cancer cells because they do not get to the heart of the cancer cells, the cancer stem cells, which VS-6063 targets. Various studies have shown that cancer stem cells can survive the effects of anti-cancer drugs and continue to grow and divide causing the cancer to metastasize.
"Mesothelioma is a devastating disease with limited treatment options," said Dr. Joanna Horobin, Verastem Chief Medical Officer. "We are moving quickly to bring new treatment options to patients with mesothelioma."
Verastem is working in conjunction with LabCorp to develop a biomarker test to identify those mesothelioma patients low in Merlin. In addition to the upcoming mesothelioma study, VS-6063 is currently being evaluated in a Phase 1/1b trial in combination with paclitaxel in patients with ovarian cancer.
Sources
Verastem, Inc
http://phx.corporate-ir.net/phoenix.zhtml?c=250749&p=irol-newsArticle&ID=1829497&highlight=
American Society of Clinical
http://www.cancer.net/cancer-types/mesothelioma/statistics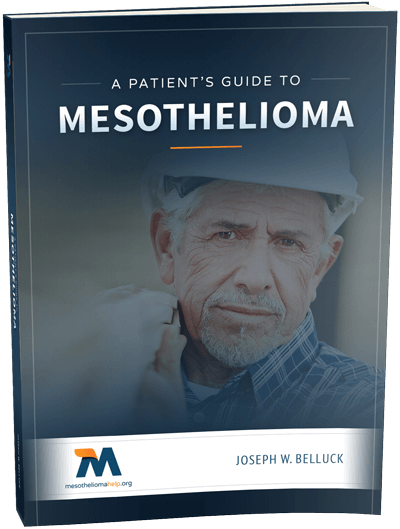 Free Mesothelioma Patient & Treatment Guide
We'd like to offer you our in-depth guide, "A Patient's Guide to Mesothelioma," absolutely free of charge.
It contains a wealth of information and resources to help you better understand the condition, choose (and afford) appropriate treatment, and exercise your legal right to compensation.
Download Now