Caregiver of a Mesothelioma Patient Takes "Me Time" to Be at Her Best
When becoming a caregiver in any capacity for a loved one who has been diagnosed with mesothelioma, it's easy to get caught up in your duties and forget to take some time for yourself.  Remember, to be an effective "nurse," listener, or friend, you have to be rested and centered. It's important to give yourself some "me time."
Even though I help Dad with his battle against mesothelioma, I make sure to take some time for myself. I spend a lot of time walking. It clears my head, allows me to relax, and exercise is always a way to make yourself feel good.  My husband, Mike, and our dog, Gus, often join me, and Mike and I tend to talk a lot on our walks about anything and everything.  It's a great way to spend time together, laugh and just BE.
Now that the weather is turning warmer, I find myself on our porch swing quite a bit. To me, it's simply relaxing. Since I was little, I've loved to just sit there and let my mind wander. That hasn't changed.
Getting a massage every now and then is also something that helps me relax. It's a more literal way of relaxation, getting all the tension out of your muscles. Yoga and Pilates are also some physical ways that help me to relax. Remember the importance of good nutrition as well.
Something else that I really enjoy that helps me on a much deeper level is attending Mass and events at our Church. God has brought us through and it's important to keep an emphasis on your faith, no matter what. These activities help me to find clarity and peace, even when I'm at my most stressed.
In short, find something that you enjoy and do it. Read a book, go out to dinner, or watch a movie! Your loved one understands that you need some time to do things that you love. Include them if they'd like! Also, remember that there are support groups and counseling if you want to talk with others who are in your same situation. You are never alone.
Taking care of yourself will make being a caregiver easier. Also, make sure that you're getting enough rest. Your relationship will be better (we all know how sometimes we can lose our temper when we're tired or overworked) and your time together will be more enjoyable. Life is a gift meant to be lived and shared with others. Enjoy all aspects of it! God bless you all!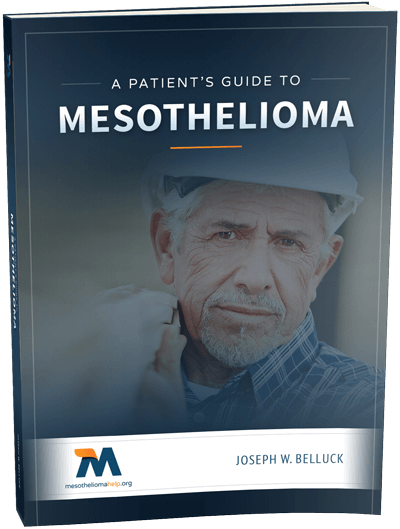 Free Mesothelioma Patient & Treatment Guide
We'd like to offer you our in-depth guide, "A Patient's Guide to Mesothelioma," absolutely free of charge.
It contains a wealth of information and resources to help you better understand the condition, choose (and afford) appropriate treatment, and exercise your legal right to compensation.
Download Now