Finding Peace After Being a Caregiver to a Mesothelioma Patient
One of the many major changes that occur when you lose a loved one to mesothelioma is that you are no longer needed to be a caregiver to them. Most of your time has been spent caring for that person, doing your best to give them everything they need. You have most likely neglected yourself and your personal needs. It's an easy thing to do, and I think we've all been there at some point in our lives or another.
As hard as it is, it is important to realize that you need to take some time to care for yourself. Let others help you in this endeavor, as it will be a difficult time of adjustment and transition. Accepting that you have lost a loved one is never easy, but you need to keep in mind that they wouldn't have wanted you to forget about you. Your life was precious to them, and they would want you to continue living it to the fullest.
Allowing others to help you grieve is ok; remember that. You don't have to be alone in your sorrow. So, let yourself be with people who make you happy. Allow yourself to smile again and realize that it's ok to be happy. It's ok to always miss your loved one.
I miss my Dad at every second of the day, but I understand now that he is truly in a better place, free from this awful disease. I find so much comfort in knowing that Heaven is only a prayer away. This realization allows me to accept all the joy in my life, while always carrying my father in my heart.
Know more about Mesothelioma and how you can deal with it.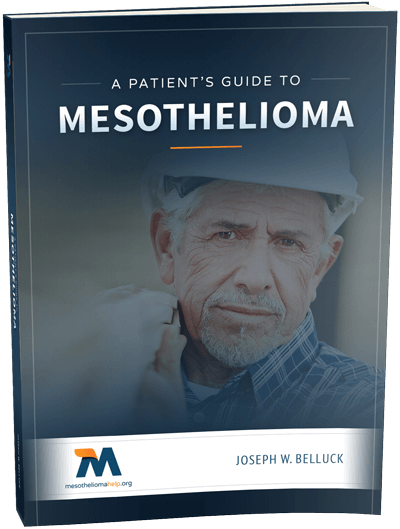 Free Mesothelioma Patient & Treatment Guide
We'd like to offer you our in-depth guide, "A Patient's Guide to Mesothelioma," absolutely free of charge.
It contains a wealth of information and resources to help you better understand the condition, choose (and afford) appropriate treatment, and exercise your legal right to compensation.
Download Now