Feist-Weiller Cancer Center at Louisiana State University
Background
The Feist-Weiller Cancer Center at Louisiana State University was established to provide treatment and novel cancer therapy development in northwest Louisiana. As an academic and teaching hospital, the Feist-Weiller Cancer Center operates a cancer research program and coordinates the latest clinical trials through its translational research program.
The Feist-Weiller Cancer Center receives millions in research grant dollars each year from federal and private sources and is designated a Louisiana Center for Excellence in Cancer Treatment Research, Education and Prevention, as well as sharing affiliations with the Association of American Cancer Institutes, the Association of Cancer Executives, the Louisiana Cancer Control Partnership, and accreditation through the American College of Surgeons' Commission on Cancer. Feist-Weiller Cancer Center is an NCI-funded Minority-Based Community Cancer Outreach program and is networked with the NCI Cancer Trials Support Unit, the Southwest Oncology Group, the Fox Chase Cancer Center CCOP, the Wake Forest University CCOP, and the H. Lee Moffitt Cancer Center CCOP.
Cancer Treatments
The Feist-Weiller Cancer Center is situated to provide the latest research developments and improved cancer treatment options through its collaboration with Louisiana State University and its adjoining translational research center. The integrated research environment provides collaboration of laboratory scientists and physicians within clinical, translational, and prevention research studies. With regard to lung cancer, Feist-Weiller Cancer Center organizes teams of highly skilled staff to facilitate treatment, known as the Multidisciplinary Lung Cancer Clinic. After referral or diagnosis by a primary care physician, the Multidisciplinary Lung Cancer Clinic, or a team composed of pathologists, surgical and medical oncologists, thoracic surgeons, nurses, pharmacists, dietitians, and social workers, will handle your case under the direction of a dedicated oncology nurse care manager.
Radiation oncology, surgical oncology, clinical trials, chemotherapy, palliative care, state-of-the-art diagnostics and imaging services, pathology, genetic counseling, hormone therapy, biological therapy, complementary and alternative medicine, nutrition and physical therapy, support groups, and comprehensive and preventive care are all options in the Feist-Weiller Cancer Center's cancer treatment program.
Source: http://www.feistweiller.org/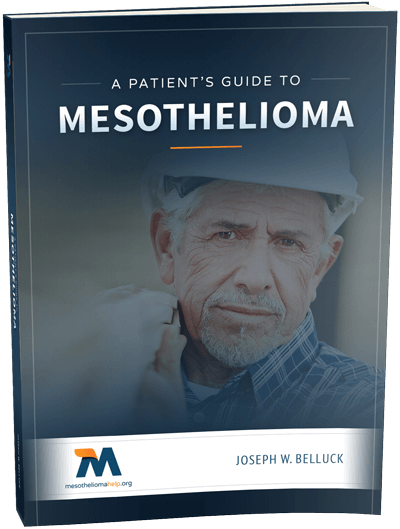 Free Mesothelioma Patient & Treatment Guide
We'd like to offer you our in-depth guide, "A Patient's Guide to Mesothelioma," absolutely free of charge.
It contains a wealth of information and resources to help you better understand the condition, choose (and afford) appropriate treatment, and exercise your legal right to compensation.
Download Now