Willis-Knighton Cancer Center
Background
Willis-Knighton Cancer Center is housed in the Willis-Knighton Medical Center, a 902-bed general medical and surgical hospital. Founded in 1924 as a sanatorium, Willis-Knighton was transformed into a hospital to accommodate the rapid population growth after World War II. As its focus has incorporated research and relationships with academic institutions, Willis-Knighton has continually expanded and catered to the health of its community and currently operates as a non-profit institution. The hospital is ranked No. 2 in Louisiana and has 11 specialties, including cancer, that are ranked as high performing nationally by the U.S. News and World Report. Willis-Knighton Cancer Center is a high-tech facility that is accredited by the Commission on Cancer of the American College of Surgeons, American College of Radiology, American College of Radiation Oncology, and the Commission on Accreditation of Medical Physics Educational Programs.
Cancer Treatments
The Willis-Knighton Cancer Center is situated to provide the latest research developments to administer improved cancer treatment options through its collaboration with Louisiana State University and its adjoining translational research center. The integrated research environment provides collaboration of laboratory scientists and physicians within clinical, translational, and prevention research studies. With regard to lung cancer, Willis-Knighton Cancer Center organizes teams of highly skilled staff to facilitate treatment. After referral or diagnosis by a primary care physician, a team composed of pathologists, surgical and medical oncologists, thoracic surgeons, nurses, pharmacists, dietitians, and social workers, will handle your case together.
As a dedicated facility with spacious, comfortable accommodations to facilitate state-of-the-art treatments, Willis-Knighton Cancer Center seeks to make each patient's care streamlined and efficient by offering laboratory services, treatment, and office visits at one site. Radiation oncology, surgical oncology, clinical trials, chemotherapy, palliative care, state-of-the-art diagnostics and imaging services, pathology, nutrition and physical therapy, support groups, and comprehensive and preventive care are all options in the Willis-Knighton Cancer Center's cancer treatment program.
Visit our Mesothelioma Doctors & Hospitals finder.
Source: http://www.wkhs.com/cancer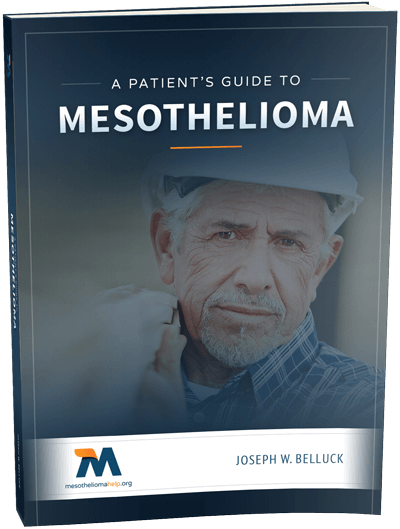 Free Mesothelioma Patient & Treatment Guide
We'd like to offer you our in-depth guide, "A Patient's Guide to Mesothelioma," absolutely free of charge.
It contains a wealth of information and resources to help you better understand the condition, choose (and afford) appropriate treatment, and exercise your legal right to compensation.
Download Now