Ochsner Medical Center
Background
Founded in 1926 by the Southern Baptist Convention, Ochsner Medical Center has continually grown and expanded its outreach over the years. In 1969, Ochsner Medical Center separated from the Southern Baptist Convention and became a non-profit organization.
The hospital acquired several satellite hospitals and is now the flagship hospital of Ochsner Health System. After significant flooding occurred during Hurricane Katrina, Ochsner Medical Center underwent several years of renovations that resulted in state-of-the-art improvements to the hospital infrastructure. Ochsner Medical Center is a 768-bed general medical and surgical hospital.
Ochsner Medical Center is ranked No. 1 in Louisiana and is a nationally recognized, top-ranked hospital in 11 specialties, according to the U.S. News and World Report. Ochsner is designated by the National Cancer Institute as a Community Clinical Oncology Program and has received continuous funding since 1983.
Cancer Treatments
Ochsner Medical Center is situated to provide the latest research developments and to administer the latest cancer treatment options. With regard to lung cancer and mesothelioma, Ochsner Medical Center organizes Lung Cancer Multi-Disciplinary teams of highly skilled staff to facilitate treatment.
After referral or diagnosis by a primary care physician, a team of pathologists, surgical and medical oncologists, thoracic surgeons, geneticists, epidemiologists, nurses and social workers will handle your case together under the direction of a dedicated nurse navigator.
Coordinated Care is the hallmark of the excellent care provided at Ochsner Medical Center Cancer Care. Every week the team of specialists reviews each case to discuss the best treatment options available.
Radiation oncology, surgical oncology, clinical trials, chemotherapy, palliative care, state-of-the-art diagnostics and imaging services, pathology, genetic counseling, hormone therapy, biological therapy, complementary and alternative medicine, nutrition and physical therapy, support groups, and comprehensive and preventive care are all options in Ochsner Medical Center's cancer treatment program. Clinical trials and research are accessed through the Ochsner Cancer Institute.
Find Top Mesothelioma Doctors & Specialists on our database!
Source:  https://www.ochsner.org/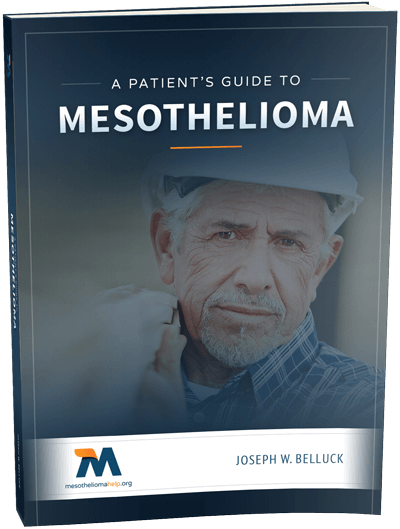 Free Mesothelioma Patient & Treatment Guide
We'd like to offer you our in-depth guide, "A Patient's Guide to Mesothelioma," absolutely free of charge.
It contains a wealth of information and resources to help you better understand the condition, choose (and afford) appropriate treatment, and exercise your legal right to compensation.
Download Now