2017 Calendar Mesothelioma Events
As progress continues to be made in the fight against mesothelioma, 2017 looks promising in continuing the march to a cure. For patients and families looking for more information on the latest developments, there are plenty of conferences to offer knowledge, along with support.
The Mesothelioma Applied Research Foundation is holding its International Symposium on Malignant Mesothelioma March 27 -March 29.  The event will be co-hosted by the National Cancer Institute in Bethesda, Maryland.
The 13th Annual International Asbestos Awareness and Prevention Conference, sponsored by the Asbestos Disease Awareness Organization, is April 7-9 in Arlington, Virginia.
Following are other days and events held throughout the year that are intended to help bring attention to mesothelioma, and cancer in general.
February 2, 2017- National Cancer Prevention Day
February 28,2017- Rare Disease Day (NORD)
May 20,2017- International Clinical Trials Day ICTD
June 5,2017- 29th Annual National Cancer Survivors Day
August 1, 2017- World Lung Cancer Day
September 26,2017- Mesothelioma Awareness Day
You can also find caregiver recognition events and online support groups for both patients and families. For some it is impossible to get to these events, but it is possible to participate online. If you know of any, and would like the rest of the mesothelioma community to be aware of, please let us know.
Everyone is different, as is everyone's journey with mesothelioma. Some people like to find out as much as they can about the disease, some go to events to enjoy the sense of community. Whatever your personal situation- support is available.
If you have questions about your mesothelioma treatment or any aspect of your mesothelioma care, please email me at [email protected].
Sources:
Mesothelioma Applied Research Foundation
http://www.curemeso.org/site/c.duIWJfNQKiL8G/b.8598593/k.D685/Homepage.htm
Asbestos Disease Awareness Organization
http://www.cvent.com/events/2012-annual-asbestos-awareness-conference/archived-e6277e3d443b4c059bed43fc0937b530.aspx
13th Annual International Asbestos Awareness and Prevention Conference
http://www.asbestosdiseaseawareness.org/archives/40117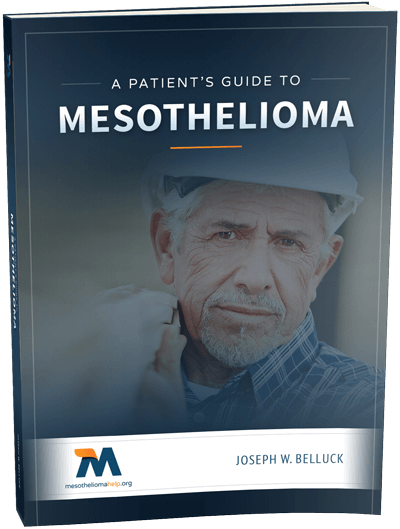 Free Mesothelioma Patient & Treatment Guide
We'd like to offer you our in-depth guide, "A Patient's Guide to Mesothelioma," absolutely free of charge.
It contains a wealth of information and resources to help you better understand the condition, choose (and afford) appropriate treatment, and exercise your legal right to compensation.
Download Now