Thank a Mesothelioma Caregiver During National Family Caregivers Month
November is National Family Caregivers Month.  This is a great time to recognize and thank those countless faces who sacrifice so much to take care of their loved one.  As a former part-time caregiver myself, I have both experienced, seen, and felt the beauty and the pain of taking on this role.
During my time caring for my father as he fought mesothelioma, I gained a new appreciation for caregivers.  They are there 24 hours a day, doing whatever needs done without batting an eye.  You're hungry… no problem.  Need a blanket?  Here's two.  Not feeling well… already on the phone with the doctor.  It is an intense undertaking.
On the other side of the aisle, so to speak, the love that you get to share with the person you're caring for is indescribable. When you help someone with no expectation of getting anything in return, that's when you really feel like you're making a difference. I remember the quiet, "Thanks, Kiddo" that Dad always said when I helped him. The way you could just tell that you made him feel special, loved, and cared for; it was something I will always remember.
So, to everyone out there caring for someone, I say thank you. You play a pivotal role in the life of your loved one. Don't think for one second that it's not noticed or appreciated, because deep down, that person knows they need you. They may be too proud to say it, but the feelings are there in their heart. You are important! After all… there's a whole month celebrating you!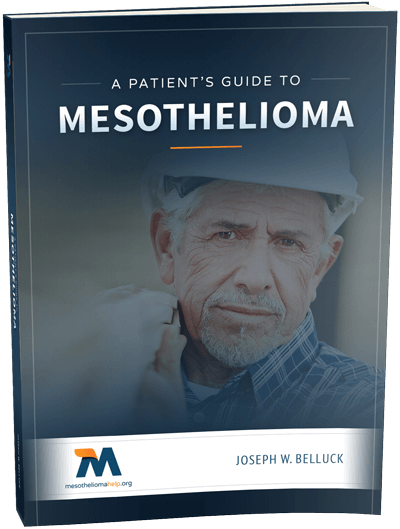 Free Mesothelioma Patient & Treatment Guide
We'd like to offer you our in-depth guide, "A Patient's Guide to Mesothelioma," absolutely free of charge.
It contains a wealth of information and resources to help you better understand the condition, choose (and afford) appropriate treatment, and exercise your legal right to compensation.
Download Now