Worker's Memorial Day Is a Sad Reminder About the Dangers of Asbestos
April 28 is recognized as Worker's Memorial Day. It is a day to remember those who have died or who have become ill because of their job, and is a time to look toward the future in building and requiring safer working environments for all.
You always hear on the news about tragic accidents that take employees' lives far too soon. Unfortunately, as the mesothelioma community knows all too well, the workplace is not always the most harmless place to be. Many people who have been victims of mesothelioma were exposed to asbestos in the workplace. My Dad, Don Smitley, passed away at the age of 57 from mesothelioma. This disease is a direct consequence of exposure to asbestos.
Maybe this day is a good time to renew our commitment as well. By recommitting ourselves to the cause of removing all traces of asbestos from our lives, be it at work, at home, or at play, we can make a difference. The mesothelioma community has a goal to make this toxic substance illegal. Taking this on can be a key step in helping to eradicate mesothelioma.
My thoughts and prayers go out to all those who have lost a loved one in or because of an unsafe work space. Banding together, we can be the catalyst to make a change for the better.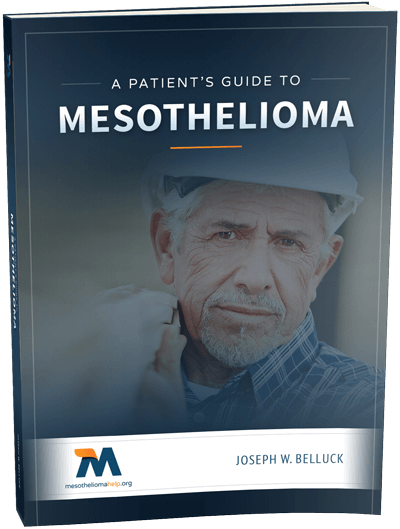 Free Mesothelioma Patient & Treatment Guide
We'd like to offer you our in-depth guide, "A Patient's Guide to Mesothelioma," absolutely free of charge.
It contains a wealth of information and resources to help you better understand the condition, choose (and afford) appropriate treatment, and exercise your legal right to compensation.
Download Now