Don't Forget to Thank Your Mesothelioma Fundraiser Support Team
"It takes a village" to pull off a successful fundraiser or educational forum benefitting the mesothelioma community at large. So many people spend countless hours collecting donations, selling tickets, printing fliers, advertising. The list goes on and on.  And it's a list that you could not complete alone.
Volunteers are the backbone of an effective event and it is important to always recognize their contributions. These giving people who donate their time and energy never expect anything in return, but it is important to thank them. Without these individuals, you probably wouldn't have been able to have as large on an impact on the community.
It's not necessary to buy gifts or do anything extravagant. A simple note or card letting them know how much their help means to you can be more than enough. Write from the heart and they will feel it. Tell them what a difference they are making in the lives of so many people, and also invite them to help out with your next event!
Some people host a pizza party or ice cream social for their volunteers. This is also a nice idea. It's a pleasant way to unwind and bond with others who hold mesothelioma fundraising close to their hearts.  It's also a good time to reflect on what you've accomplished together and brainstorm for your next event!
I greatly appreciate all of the help I have received from friends, family members, and strangers who have become friends. Thank you for being so kind.  Please pray, and continue to "Believe in a cure!"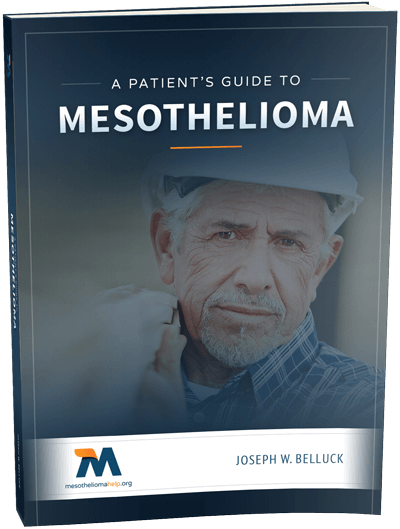 Free Mesothelioma Patient & Treatment Guide
We'd like to offer you our in-depth guide, "A Patient's Guide to Mesothelioma," absolutely free of charge.
It contains a wealth of information and resources to help you better understand the condition, choose (and afford) appropriate treatment, and exercise your legal right to compensation.
Download Now