Georgia Cancer Center for Excellence at Grady Health System
Background of Georgia Cancer Center for Excellence at Grady Hospital
The Georgia Cancer Center for Excellence (GCCE) at Grady Hospital was created by the Georgia Cancer Care Coalition to house a statewide network that delivers exceptional cancer treatment to Georgians with the disease. It is accredited by The American College of Surgeons Commission on Cancer and was named a National Center for Health Disparities Research by the National Institutes of Health.
GCCE draws oncologists and other cancer specialists from Grady Memorial Hospital, Georgia State University, Morehouse School of Medicine and the Winship Cancer Institute at Emory University. Winship is the only designated National Cancer Institute cancer center in the state and won its first lung cancer program project grant.
Suresh Ramalingam, MD, Winship's Chief of Thoracic Oncology and Director of Medical Oncology, is known for his work on mesothelioma and lung cancer and co-chairs the George Cancer Care Coalition's Lung Cancer Working Group.
GCCE services include palliative care, nutrition, support groups, financial services, pastoral care, and support from the Atlanta Legal Aid Cancer Initiative and the American Cancer Society's I Can Cope® and Look Good Feel Better® programs.
GCCE houses a cancer registry staffed by three Certified Tumor Registrants who record treatment and follow up more than 23,000 patients diagnosed and treated by its staff.
Cancer Treatment at GCCE
GCCE treats lung cancer as well as head and neck, gastrointestinal, gynecological, breast, genitourinary, and blood cancers. Staff include 15 physicians who specialize in medical oncology, hematology/oncology and cardiovascular disease.
GCCE provides cancer screening, treatment, education, and research, using information collected by the cancer registry. Its treatments include:
Surgery
Chemotherapy
Hormone therapy
Radiation therapy
Combination treatment
Staff coordinate all services and ensure patients get additional supportive services they need.
Candidates for lung cancer surgery meet with a GCCE treatment team that coordinates care with a thoracic or general surgeon from Grady Memorial Hospital. Many of Grady's general surgeons completed specialty training in diagnosing and managing diseases, including cancer.
Patients recommended for radiology are treated with nuclear medicine and/or PET or CT services at Grady Memorial Hospital or at Emory University's Winship Cancer Institute. Nuclear medicine is very similar to radiology but involves giving medications to the patient that allow radiation to be administered from within the body instead of from outside as with PET or CT.
Chemotherapy patients may be treated at Grady Memorial Hospital facilities or at Winship.
Source: www.gradycancer.org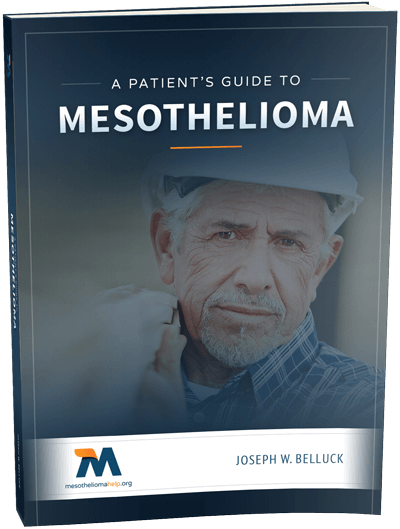 Free Mesothelioma Patient & Treatment Guide
We'd like to offer you our in-depth guide, "A Patient's Guide to Mesothelioma," absolutely free of charge.
It contains a wealth of information and resources to help you better understand the condition, choose (and afford) appropriate treatment, and exercise your legal right to compensation.
Download Now