Cancer Center at Northeast Georgia Medical Center
Background
Northeast Georgia Health System (NGHS) is a comprehensive community health system that serves nearly 700,000 people in over 13 counties in Northeast Georgia.  Built around the cornerstone of the 90-bed Hall County Hospital, originally constructed in 1951, Northeast Georgia Health System has blossomed into one of the top 100 hospitals in the nation.
The Cancer Center at Northeast Georgia Health System provides state-of-the-art cancer treatment for Northeast Georgians.  The Cancer Center at NGMC provides holistic care for more than 1,600 newly diagnosed patients annually in addition to the patients receiving on going care conveniently at either the Gainesville or Toccoa cancer center location.  The Cancer Center at NGMC has received numerous awards and accolades.  Most recently the center was accredited with commendation from the American College of Surgeons' Commission on Cancer as a Comprehensive Community Cancer Program.  This award highlights the commitment to quality comprehensive care for all patients by the Cancer Center at NGMC.  The cancer center also received the Outstanding Achievement Award from the American College of Surgeon's Commission on Cancer in 2007.  This designation places the hospital in the top 6% of Community Cancer Programs in the nation.
Cancer Treatments
Cancer care at the Cancer Center at NGMC is a team-based approach of board-certified physician specialists and clinical oncology professionals collaborating to provide complete, holistic care for each individual patient.  A patient navigator aids the patient in negotiating all steps of the treatment process, guiding cancer patients through their cancer treatment journey.
Radiation therapy, stereotactic radiation, chemotherapy, pulmonology, surgical oncology, molecular profiling, biologic and hormone therapies, sentinel node biopsy, clinical trails, nutritional counseling, palliative care, and state-of-the-art diagnostic tools are all available at the Cancer Center at NGMC.
The Cancer Center of NGMC clinical trials currently include studies examining the efficacy of modern mesothelioma treatment.  The trial highlights the center's commitment to providing most cost-effective, efficacious and modern treatments to its patients.
Find Out More Mesothelioma Doctors & Hospitals Near You.
Source: https://www.nghs.com/toccoa-cancer-center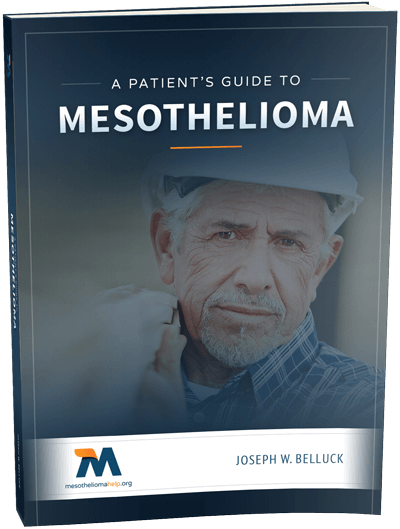 Free Mesothelioma Patient & Treatment Guide
We'd like to offer you our in-depth guide, "A Patient's Guide to Mesothelioma," absolutely free of charge.
It contains a wealth of information and resources to help you better understand the condition, choose (and afford) appropriate treatment, and exercise your legal right to compensation.
Download Now