Emory University – Emory Winship Cancer Institute
Background
When it opened in the 1930s, the Winship Cancer Institute of Emory University was the first center providing cancer care in the Southeast.  In continuation with this groundbreaking tradition, in 2009 the Winship Cancer Institute became the first and only National Cancer Institute (NCI) designated Cancer Center in Georgia. This illustrious designation indicates the depth and breadth of cancer care and research at the Winship Cancer Institute.
Research at the Winship Cancer Institute at Emory University focuses on rapid development of cutting edge technologies and treatments for integration from laboratory to patient care.  New scientific discovery is streamlined for direct translation to the bedside by the formation of research groups.  These research groups are comprised of experts from a wide range of disciplines.  Collaboration amongst research groups is what fuels the transformation of new scientific discovery into new technology that can save lives.
Other distinctions earned by the Winship Cancer Institute at Emory University include: a Specialized Program of Research Excellence in head and neck cancer, the first NCI-sponsored Program Project in lung cancer, the Blue Cross Center of Distinction of Rare and Complex Cancers, and accreditation with commendation from the American College of Surgeons Commission on Cancer.
Cancer Treatments
Winship Cancer Institute is home to top researchers and physicians in the treatment of lung cancer and mesothelioma. Thoracic surgery, medical oncology, radiation oncology, surgical oncology, pulmonology, clinical trials, state-of-the-art diagnostics and imaging services, nutrition counseling, palliative care, and psychiatric oncology are services provided at the Winship Cancer Institute.
Mesothelioma specialists at Emory Winship Cancer Institute include Dr. Daniel L. Miller, the Surgical Director of the Thoracic Oncology Program, who has expertise in
laparoscopic anti-reflux and achalasia surgery, lobectomy, lung cancer, mesothelioma, thoracic surgery, and tracheal surgery.  Dr. Miller specializes in the trimodality treatment of malignant mesothelioma and is currently doing research to develop a way to use proteinomics to diagnose malignant mesothelioma.
Source: http://www.emory.edu/home/index.html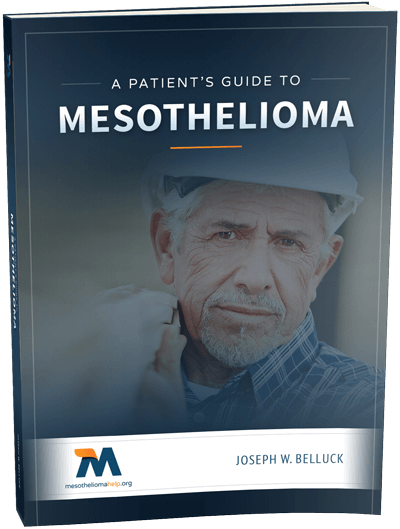 Free Mesothelioma Patient & Treatment Guide
We'd like to offer you our in-depth guide, "A Patient's Guide to Mesothelioma," absolutely free of charge.
It contains a wealth of information and resources to help you better understand the condition, choose (and afford) appropriate treatment, and exercise your legal right to compensation.
Download Now