Shands Cancer Hospital at the University of Florida
Background
The Shands Cancer Hospital at the University of Florida is a complete research and treatment facility committed to bringing innovative, effective cancer treatment to patients throughout Florida.  The center combines the efforts of more than 250 researchers and clinicians to conduct research on cancer prevention, early diagnosis and treatment.
The collaborative research model at the UF Shands Cancer Center allows for streamlined translation of research discoveries to efficacious treatment and prevention options for patients. Research at the Shands Cancer Center unites the efforts of scientists from six colleges within the Health Science Center of the University of Florida to promote the incorporation of ingenuity from numerous fields of health science.
The UF Shands Cancer Center has numerous facilities throughout the Gainesville-area and North Florida.  The center is dedicated to providing state-of-the-art, compassionate, holistic care to its patients.
Cancer Treatments

The UF Shands Cancer Center has a dedicated team of specialists committed to the treatment of lung cancer and mesothelioma.  The team is comprised of thoracic surgeons, medical oncologists, pulmonologists, radiation oncologists, and pathologists.  A lung cancer navigator aids the patient in traversing their cancer treatment options.
Ongoing research and clinical trails are a crucial aspect of cancer care at the UF Shands Cancer Center.  Close collaboration amongst researchers and physicians assures that all modern, effective treatments will be available to patients.
Video-assisted thoracic surgery, muscle-sparing surgery, minimally invasive surgery, endobronchial ultrasound, interventional bronchoscopy, stereotactic radiosurgery, trancheobroncial stent placement, photodynamic therapy, palliative care, nutritional counseling, genetic counseling, psychosocial support and personal wellness and rehabilitation services are all part of the holistic approach to cancer care implemented by the University of Florida Shands Cancer Center to provide for the needs of its patients.
Choose the right Mesothelioma Doctors & Hospitals through our database.
Source: https://ufhealth.org/uf-health-shands-cancer-hospital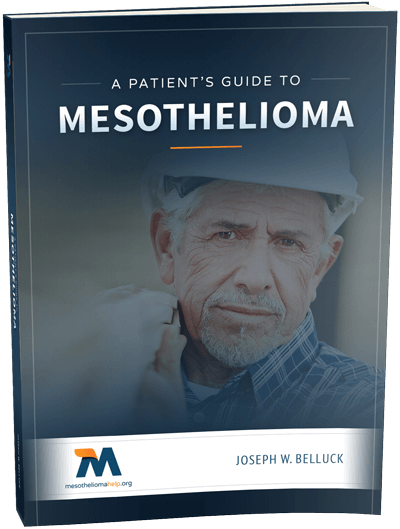 Free Mesothelioma Patient & Treatment Guide
We'd like to offer you our in-depth guide, "A Patient's Guide to Mesothelioma," absolutely free of charge.
It contains a wealth of information and resources to help you better understand the condition, choose (and afford) appropriate treatment, and exercise your legal right to compensation.
Download Now