UM/Sylvester Comprehensive Cancer Center
Background
Sylvester Comprehensive Cancer Center's history is rooted in its continual commitment to specialized and innovative cancer care. Beginning in 1973 as the State of Florida Comprehensive Cancer Center, the center has evolved in scope to become the anchor for advanced treatment for Florida, the US Virgin Islands, and Puerto Rico. In 1986 a philanthropic gift of $27.5 million from Harcourt Sylvester Jr. established the Sylvester Comprehensive Cancer Center as South Florida's flagship cancer care facility at the University of Miami and in conjunction with the Miller School of Medicine. Sylvester Comprehensive Cancer Center also provides ancillary care at satellite locations in Deerfield Beach and Kendall.
Due to its focus on patient care, basic and clinical research, prevention, education, outreach and training, Sylvester Comprehensive Cancer Center employs over 250 cancer care and research faculty, houses 40 inpatient hospital beds, and receives an estimated $49 million in research grants annually.
Sylvester Comprehensive Cancer Center is affiliated with the American College of Surgeons, the American Society of clinical Oncology Quality Oncology Practice Initiative, Clinical Laboratory Improvement Amendments, Commission on Laboratory Accreditation of the College of American Pathologists, the Joint Commission, the Association of American Cancer Institutes, the Jackson Health System, and the Comprehensive Cancer Center Consortium for Quality Improvement.
Cancer Treatments

The integrated research environment at the Sylvester Comprehensive Cancer Center provides collaboration of laboratory scientists and physicians within clinical, translational, and prevention research studies. Several specific, innovative treatments are being researched in addition to the comprehensive cancer treatments listed below.
Radiation oncology, surgical oncology, clinical trials, chemotherapy, palliative care, state of the art diagnostics and imaging services, genetic counseling, pathology, hormone therapy, biological therapy, complementary and alternative medicine, nutrition and physical therapy, and comprehensive and preventive care are all options in the Sylvester Comprehensive Cancer Center's cancer treatment program.
Find Top Mesothelioma Doctors & Specialists in the USA through our database.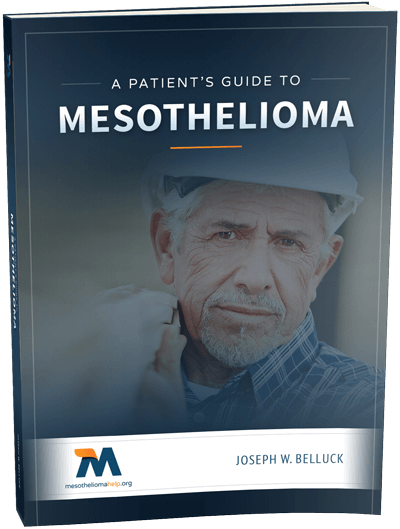 Free Mesothelioma Patient & Treatment Guide
We'd like to offer you our in-depth guide, "A Patient's Guide to Mesothelioma," absolutely free of charge.
It contains a wealth of information and resources to help you better understand the condition, choose (and afford) appropriate treatment, and exercise your legal right to compensation.
Download Now