Memorial Sloan-Kettering Cancer Center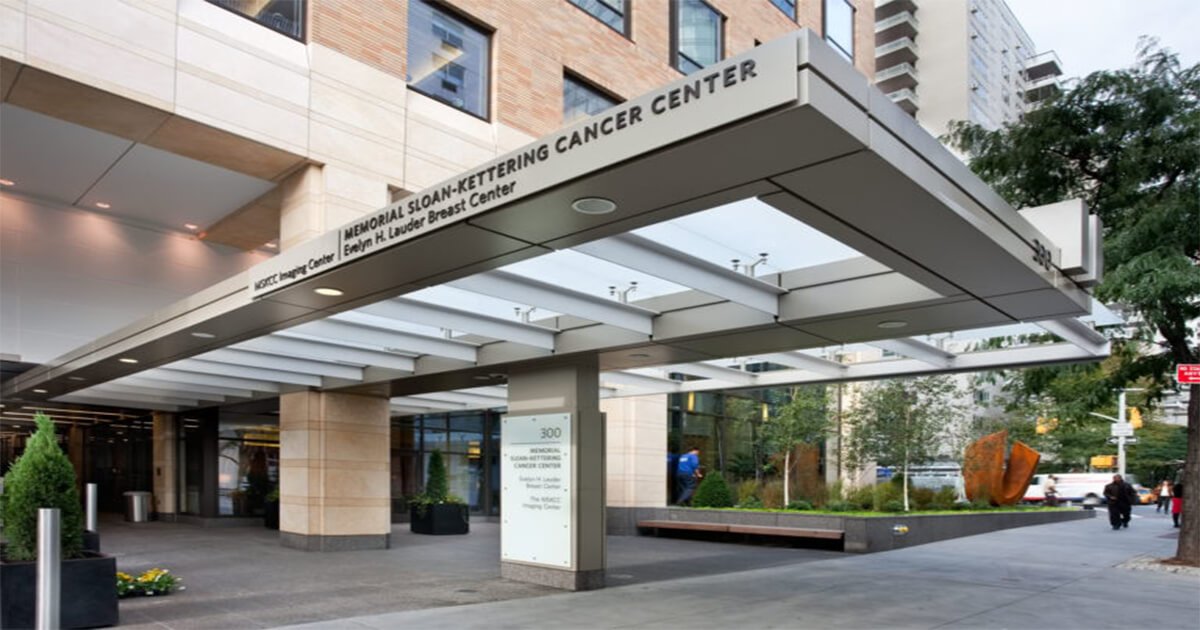 Background
Memorial Sloan-Kettering Cancer Center (MSKCC) was founded in 1884 in Upper West Side as the New York Cancer Hospital by a group of philanthropists that included the Astor family. With a donation from John D. Rockefeller, Jr., the hospital moved to its present location in 1939. A new hospital building was constructed in the early 1970s and still stands today.
Memorial Sloan-Kettering Cancer Center derives it name from two former General Motors executives, Alfred P. Sloan and Charles F. Kettering.  In the 1940s, Sloan and Kettering donated funds to establish the Sloan-Kettering Institute, which was designed to be a world-class biomedical research facility. In 1960, Memorial Sloan-Kettering Cancer Center was formed to oversee both the Memorial Hospital and the Sloan-Kettering Institute. Twenty years later, in 1980, all three facilities were merged into a single institution to integrate innovative biomedical research, cancer care, and translational research.
As the oldest and largest private cancer center, to date, the hospital employs over 11,000 people and serves over 24,000 admitted patients and 515,000 outpatients each year. MSKCC carries a long tradition of cancer care and research excellence. The institution was the first of its kind to offer genetic counseling, palliative care, and psychiatric services to patients. 
The Memorial Sloan-Kettering Cancer Center and its partnership with Weill Cornell Medical College are designated as Comprehensive Cancer Centers by the National Cancer Institute due to its focus on patient care, basic and clinical research, prevention, education, outreach and training. As one of the nation's leading cancer research and treatment centers, MSKCC receives an estimated $82.4 million dollars each year to conduct oncological research from the National Cancer Institute. With regards to prostate cancer, MSKCC was awarded a SPORE grant (Specialized Programs of Research Excellence) to provide an integrated research structure that allows cancer centers to bring together top scientists from multidisciplinary fields to address specific cancer questions and to bring cutting edge research directly from the laboratory to the bedside. Additionally, they were awarded a grant for a clinical proteomic technology center and a grant for the establishment of a Cancer Genome Characterization Center.
Memorial Sloan-Kettering Cancer Center's commitment to cutting edge research and patient-centered therapies continues to support its ranking and accolades in the US News and World Report as the #2 ranked hospital in the US and earned designation as a LIVESTRONG Survivorship Center of Excellence by the Lance Armstrong Foundation.
Mesothelioma Treatments
The Memorial Sloan-Kettering Cancer Center is situated to provide the latest research developments to provide improved cancer treatment options. The integrated research environment provides collaboration of laboratory scientists and physicians within clinical, translational, and prevention research studies.
With regard to mesothelioma, the National Cancer Institute designated Memorial Sloan-Kettering Cancer Center as a center of excellence. Several specific, innovative treatments are being researched in addition to the comprehensive cancer treatments listed below. These include vaccine therapy, in vitro chemosensitivity testing, drug analysis, and combinational treatment approaches to cure cancer.
Radiation oncology, surgical oncology, clinical trials, chemotherapy, palliative care, state of the art diagnostics and imaging services, pathology, genetic counseling, hormone therapy, biological therapy, complementary and alternative medicine, nutrition and physical therapy, and comprehensive and preventive care are all options in the MSKCC's cancer treatment program.
Currently, Memorial Sloan-Kettering Cancer Center, along with medical oncologists Lee M. Krug, MD, Marjorie G. Zauderer, MD, and Andrea Cercek, MD; surgical oncologists Valerie Rusch, MD, F.A.C.S., Prasad S. Adusumilli, MD, and Garrett M. Nash, MD; radiation oncologist Andreas Rimner, MD, pathologists Maureen F. Zakowski, MD, and Marc Ladanyi, MD; and psychiatrist Richard Key, MD, are distinguished specialists in mesothelioma treatment. They operate and/or direct many innovative treatments, as well as piloting three clinical trials.
Current Clinical Trials:
A Phase II Study of WT-1 Analog Peptide Vaccine in Patients with Malignant Pleural Mesothelioma
A Phase II Toxicity Study Using Chemotherapy Followed by Intensity Modulated Radiation Therapy to the Pleura in Patients with Locally Advanced Unresectable Malignant Pleural Mesothelioma
A Survey of Psychosocial Needs and Exploration of Online Support for Patients with Pleural Mesothelioma
Search for Mesothelioma Doctors & Hospitals through our database.
Source: https://www.mskcc.org/locations/directory/memorial-hospital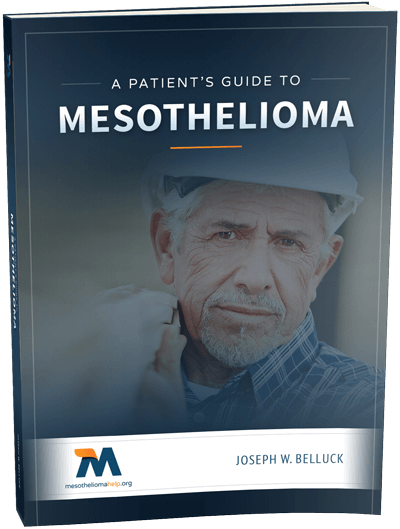 Free Mesothelioma Patient & Treatment Guide
We'd like to offer you our in-depth guide, "A Patient's Guide to Mesothelioma," absolutely free of charge.
It contains a wealth of information and resources to help you better understand the condition, choose (and afford) appropriate treatment, and exercise your legal right to compensation.
Download Now