Upstate Medical University – SUNY
Background
University Hospital in Syracuse is an affiliate of SUNY Upstate Medical University. University Hospital is the only academic medical center in central New York. As such, University Hospital is an integrated research and patient care facility and hosts 42 medical residency programs. Treatments are the most innovative and efficient for their full recovery. University Hospital is a Level I Trauma Center and is a distinction that recognizes the hospital's commitment to providing the infrastructure and expertise to care for the region's most critically ill and injured.
University Hospital and the SUNY Upstate Medical Center founded the Upstate Cancer Center and its state of the art building is set to open in Spring 2014. The facility will coordinate the care of a broad range of cancers as well as host multidisciplinary clinics to treat rare forms of cancer.
University Hospital and the Upstate Cancer Center is accredited by the American College of Surgeons' Commission on Cancer and is the only cancer center with this distinction in central New York.
Mesothelioma Treatments
The Upstate Cancer Center founded the Thoracic Oncology Program (TOP) to coordinate care and create a streamlined process in which patients receive the maximum amount of care in a timely manner. Patients are scheduled for weekly, multidisciplinary visits that include one appointment with:
Thoracic surgery
Medical oncology
Radiation oncology
Pulmonary medicine
Thoracic radiology
Cytopathology
For patients commuting to University Hospital, the TOP program works with a patient's local physician whenever possible to provide treatments close to home.
Patients begin treatment in TOP with precise cancer characterization to support preexisting diagnosis. The sharpest radiological equipment is used to diagnose and provide insight for targeted treatment options. Minimally invasive techniques are used to perform cytology, such as:
Advanced image-guided needle biopsy
Ultrasound-guided transbronchial biopsy
4D imaging
Endobronchial ultrasound for node biopsy
Integrated treatment plans include chemotherapy, surgical and/or radiation oncology. Surgical options include surgical resection, video-assisted thoracic surgery, stent placement, minimally invasive surgery, da Vinci surgical system, and robotic surgery. Advanced radiation therapy uses stereotactic body radiotherapy to target tumors with a variety of options. Intensity-Modulated Radiation Therapy (IMRT), Stereotactic Body Radiotherapy, 3D conformal radiotherapy, brachytherapy, and radio-frequency ablation deliver intense, high-dose radiation. Chemotherapy is administered with traditional drugs and enrollment in clinical trials. Photodynamic therapy may be prescribed for mesothelioma patients in conjunction with other therapies.
Patient and family support is important at the Upstate Cancer Center and TOP. Psycho-social services, palliative care, social workers, nutritionists, and spiritual needs are integrated into on-going care plans.
Visit our Mesothelioma Doctors & Hospitals finder.
Sources:
http://www.upstate.edu/hospital/
http://www.upstate.edu/cancer/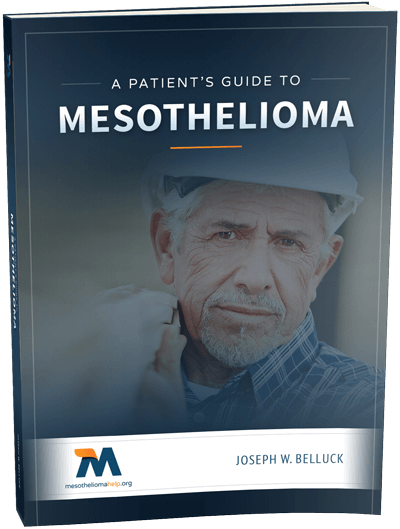 Free Mesothelioma Patient & Treatment Guide
We'd like to offer you our in-depth guide, "A Patient's Guide to Mesothelioma," absolutely free of charge.
It contains a wealth of information and resources to help you better understand the condition, choose (and afford) appropriate treatment, and exercise your legal right to compensation.
Download Now