Mesothelioma Specialty Care Center of UPMC Cancer Centers
Background
UPMC Cancer Center is designed to provide quality cancer treatments to patients within the tristate (Pennsylvania, Ohio and West Virginia) area. As partners with the University of Pittsburgh Cancer Institute (UPCI), UPMC Cancer Center offers the most advanced technology in cancer prevention, detection, diagnosis, and treatment.
With 74,000 patients who are cared for each year at its facilities, the Cancer Center is a designated Comprehensive Cancer Center by the National Cancer Institute (NCI). In addition to making sure patients receive a full range of options for their care, the Cancer Center is also focused on conducting research to help find new treatments and effective approaches to cancer.
Between the Cancer Center and UPCI, more than 1,700 physicians, scientists and other health care professionals work as a team to ease the suffering of cancer patients and discover successful treatments. Furthermore, the Cancer Center comprises one of the largest community networks of cancer physicians and health care professionals in the country and now has an international presence as well.
Locally, the Cancer Center covers over 200 miles around the greater Pittsburgh area and includes more than 180 affiliated oncologists at over 30 locations in both western Pennsylvania and Ohio. These networks have close ties to the Hillman Cancer Center. International connections are located in Dublin and Waterford, Ireland, permitting patients to access the knowledge and technological advances that are part of the Hillman Cancer Center.
Mesothelioma is a rare cancer that traditionally affects the lining of the lung, chest or abdomen. People who live with this disease have been exposed to toxic airborne materials such as asbestos over an extended period of time. It can take between 15 and 60 years for symptoms to develop. Furthermore, signs of this uncommon cancer are often confused with other forms of this disease, which can delay a proper diagnosis.
The Mesothelioma Specialty Care Center, however, has the tools to analyze this disease through the use of advanced testing equipment designed to analyze cells in order to determine treatment. The most frequent tests for deciding on an effective medical strategy could be either Paracentesis, which involves the removal of fluid from the abdominal area, or Thoracentesis, which entails removal of fluid from the chest region.
With test results in hand, the Center may employ image-guided biopsy approaches that range from endobronchial or endoscopic ultrasounds to bronchoscopic or CT-guided needle biopsies to minimally invasive surgical options. These methods and various combinations are routinely used by the Center's experts with extensive knowledge in thoracic cancer surgery, surgical, medical and radiation oncology, and pulmonary medicine.
Patients are each examined and evaluated by individual team members to find out the exact stage of the disease. In addition, members of the team review the results of all diagnostic testing and work with referring physicians to develop treatment plans for each patient.
Since surgery is the most utilized approach for treating mesothelioma, the Center employs surgical and intraoperative chemotherapy treatments for both pleural and peritoneal mesothelioma. Medical oncologists with a specialty in mesothelioma provide patients with a wide range of biologic and chemotherapy therapies for every stage of this cancer.
Additionally, patients can participate in clinical trials through the University of Pittsburgh Cancer Institute. Many of the trials are available at the Hillman Cancer Center. In the future, the Center hopes that patients can also have access to them through the Cancer Center network as well.
Patients have the advantage of getting treatment closer to home by choosing the Mesothelioma Specialty Care Center at UPMC. The initial visit with the center's multidisciplinary team is scheduled at Hillman Cancer Center in Pittsburgh, Pennsylvania. Treatments and follow-up care, though, can take place at a UPMC Cancer Center community network location that is more convenient for the patient.
Mesothelioma specialists at the Mesothelioma Specialty Care Center of UPMC Cancer Centers include Dr. David Bartlett, Dr. Neil Christie, Dr. James Pingpank, Dr. Rodney J. Landreneau, and Dr. James D. Luketich.
Dr. David Bartlett is a surgical oncologist.  His work includes researching methods to treat advanced carcinomas in the peritoneal cavity.  He also helped to develop Hyperthermic Intraperitoneal Chemoperfusion (HIPEC).  HIPEC is a treatment technique that is used to administer chemotherapy to patients in the operating room who have cancer in the peritoneal cavity.
Dr. Neil Christie, a surgical oncologist, is the Director of the Early Lung Cancer Detection Program and the Director of the Lung Imaging Fluorescence Endoscopre (LIFE) Bronchoscopy, an early detection procedure for lung cancer.  He has expertise in thoracic surgery and has done research to investigate minimally invasive thoracic surgery to try to ensure that surgeons operating on patients with lung cancer, pleural effusions and mesothelioma operate as least invasively as possible.
Dr. James Pingpank has expertise in treating peritoneal mesothelioma.  He is actively involved in clinical trials that evaluate new treatment options for peritoneal mesothelioma patients.  He has also spoken at many mesothelioma conferences and symposiums as the keynote speaker.
Dr. Rodney J. Landreneau has expertise in treating patients with gastroesophageal reflux disease, lung cancer, esophageal cancer, and pleural mesothelioma.  He is the Director of the Comprehensive Lung Center at the University of Pittsburgh Medical Center (UPMC) Shadyside.
Dr. James D. Luketich has expertise in treating patients with mesothelioma, lung cancer, esophageal cancer, and benign esophageal diseases.
Looking for Mesothelioma Doctors and Hospitals? Click Here.
Source: http://hillman.upmc.com/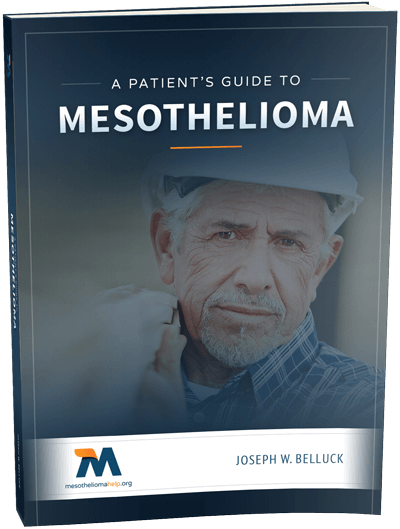 Free Mesothelioma Patient & Treatment Guide
We'd like to offer you our in-depth guide, "A Patient's Guide to Mesothelioma," absolutely free of charge.
It contains a wealth of information and resources to help you better understand the condition, choose (and afford) appropriate treatment, and exercise your legal right to compensation.
Download Now