Providence Portland Medical Center
Background
In 1843, a religious community of Catholic women was established in Montreal, Quebec. They were soon called the Sisters of Providence, developing due to the dedication of a young widow named Emilie Garmelin. She devoted all of her resources and even her life to providing services to others.
In 1856, Mother Joseph of the Sacred Heart and four other Sisters of Providence came to Vancouver, Washington Territory. Within a few months, the sisters were caring for elderly men and women, orphaned children, and the sick in what had been labeled the "Providence Enclosure." By 1858, they opened St. Joseph Hospital, which was the first hospital in the Northwest. News of the good works of these sisters spread throughout Washington Territory.
The compassionate care of these sisters continue to live on today at Providence Portland Medical Center. This not-for-profit network of hospitals, health plans, physicians, clinics, and more carry on the care that the Sisters of Providence inspired more than 150 years ago.
Cancer Treatments
At Providence Cancer Center, patients and families can take advantage of some of the most comprehensive cancer services in the world. The center includes the best diagnostic imaging, groundbreaking treatments, nationally-known research, and compassionate counseling and support services. Every doctor, surgeon, nurse, researcher and patient advocate works together to develop aggressive treatments and to ensure that each patient has the tools to cope with a cancer diagnosis.
Providence offers a long list of cancer services that range from lending libraries and treatments such as chemotherapy and radiation to mind-body medicine and palliative care. In addition, the Robert W. Franz Cancer Research Center, part of the Earle A. Chiles Research Institute within the Providence Cancer Center is a world famous cancer research program and one of just a few research centers in the Pacific Northwest focusing exclusively on immunotherapy. Providence Cancer Center facilities and services are all over the state and designed to provide the best access to cancer care.
Mesothelioma is a form of cancer that strikes the lining of the lung, the chest wall, and the abdomen. People who experience this type of cancer were exposed to asbestos. Unfortunately, mesothelioma can be challenging to diagnose because symptoms are often similar to other forms of cancer.
The Providence Thoracic Oncology Program addresses mesothelioma through a multidisciplinary approach. The program's clinical trials offer a wide range of innovative clinical research that is designed to manage and treat mesothelioma via alternate therapies. This clinical research includes studies of new surgical techniques, radiation, chemotherapy, targeted therapy and immunotherapy agents, and tissue banking.
In addition to resources involving research, Providence also has specialists in thoracic oncology who are experts in the diagnosis and treatment of mesothelioma among other unusual cancers. These highly skilled and knowledgeable physicians are experts at treating lung cancer, mesothelioma, and various types of thoracic tumors.
Mesothelioma specialists at Providence Portland Medical Center include Dr. Jonathan Daniel, a thoracic surgeon, who has expertise in minimally invasive thoracic surgery, mesothelioma, lung cancer, and esophageal cancer.
You can search for a provider near you through our database of Mesothelioma Doctors & Hospitals.
Source: https://oregon.providence.org/our-services/p/providence-cancer-center/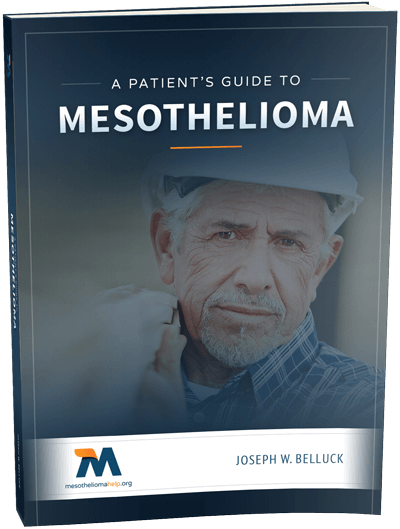 Free Mesothelioma Patient & Treatment Guide
We'd like to offer you our in-depth guide, "A Patient's Guide to Mesothelioma," absolutely free of charge.
It contains a wealth of information and resources to help you better understand the condition, choose (and afford) appropriate treatment, and exercise your legal right to compensation.
Download Now