Oregon Health and Science University
Background
In 1887, the first class of the University of Oregon Medical School got together in the institution's lone building, which was a two-room converted grocery store in northwestern Portland. Over the years, the school has grown into a renowned teaching hospital and research center that includes students, scientists, and patients from all over the country and around the world.
While Oregon Health and Science University (OHSU) is known throughout the country and the world for its commitment to health care, it also has a strong local presence in the Portland community. OHSU is committed to treating every patient as a unique individual with specific health care needs.
OHSU has something for everyone looking for medical services. Whether a person is preparing for a career in health care, investigating research programs, or in search of a compassionate hospital to provide quality care, OHSU can deliver.
Cancer Treatments
The Knight Cancer Institute at Oregon Health and Science University takes a team approach to this disease. Experts at the Knight Cancer Institute work in all different areas of cancer. Their specialties range from advances in breast and lung cancer to new treatments for leukemia and prostate cancer. Many of the physicians at this facility focus on a single type of cancer, becoming specialists in that area. This is the only cancer hospital in Oregon that provides such a wide assortment of expertise and specialization.
As the only National Cancer Institute (NCI)-designated center in the state, OHSU is famous for turning discoveries into effective treatments. More than 500 scientists, health care professionals, and staff work together to transform cancer investigations into life-saving techniques. Over 1,000 research projects are now under way. OHSU can take credit for the largest number of Phase 1 clinical cancer trials and has more than 200 trials currently in progress. Plus, OHSU research studies have improved treatments for cancerous diseases including, prostate, breast and colon cancer, leukemia, lymphoma and gastrointestinal stromal tumors, and cancers affecting other areas of the body.
Patients are encouraged to participate in clinical trials. These studies not only provide cutting edge techniques that can extend the life of patients, they also help develop future approaches to help patients for generations to come.
The Division of Hematology and Medical Oncology both examine and treat cancer and blood disorders in adults. Experts at the Cancer Care Center offer consultations as well as a wide range of innovative diagnostic and therapeutic studies. In addition, comprehensive cancer care is given to patients through an interdisciplinary approach that is coordinated with Radiation Oncology and Surgical Oncology.
Through participation in the Southwest Oncology Group and the Oregon Cancer Center, this division also focuses on interdisciplinary clinical research in the diagnosis and therapy of anemias, lymphomas, leukemias, myelodysplasia, bone marrow failure, breast cancer, lung cancer, head and neck cancer, thrombosis and coagulation disorders, aging, and bone marrow transplantation. Patients can come to this clinic for full consultative services and laboratory procedures.
Mesothelioma is a rare cancer that affects the lining of the lung, abdomen or chest wall. People who contract mesothelioma were exposed to asbestos. Symptoms don't often appear until many years have passed. The experts and specialists at the Knight Cancer Institute have the tools and the experience to diagnose this disease. This institute is known to offer care to patients with all types of cancer, but particularly cancers of the lung. This so-called matrix center is a well-coordinated facility that provides care for both common and unusual forms of cancer like mesothelioma.
The institute is set up as a multidisciplinary organization to handle the diagnosis and treatment of different forms of cancer. This setup is especially effective when it comes to techniques to address various types of lung cancer, which is the deadliest of all cancerous diseases. Patients at the OHSU Knight Cancer Institute Lung Cancer Clinic have direct access to a team of specialists that include, oncologists (medical, radiation and surgical), surgeons, researchers, nurses, pharmacists, physical therapists, social workers, and nutritionists. This is actually the only coordinated care team that is dedicated to lung cancer and related conditions.
Lung cancer research is another service provided by the institute. The emphasis in all cancer investigations includes translational research. This ensures that laboratory results are immediately brought to patients, enabling advanced strategies for cancer prevention, screening, diagnosis and therapy to be implemented as soon as possible.
Annually, more than 200 OHSU Knight Cancer Institute members participate in 400 clinical trials. Furthermore, 1,100 OSHU members are lead investigators of 4,500 research projects.
Seek help from a qualified medical professional or health care facility that specializes on mesothelioma.
Source: https://www.ohsu.edu/xd/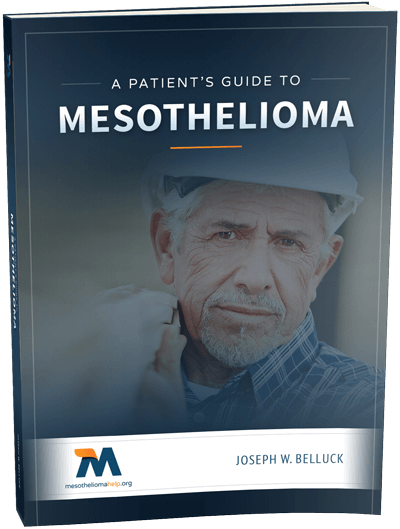 Free Mesothelioma Patient & Treatment Guide
We'd like to offer you our in-depth guide, "A Patient's Guide to Mesothelioma," absolutely free of charge.
It contains a wealth of information and resources to help you better understand the condition, choose (and afford) appropriate treatment, and exercise your legal right to compensation.
Download Now