CTCA Southwestern Regional Medical Center
Background
Cancer Treatment Centers of America (CTCA) has cared for cancer patients in the central part of the United States for more than 20 years. In 1988, Richard J. Stephenson established CTCA in honor of his mother, who died of cancer in 1982. He wanted to give cancer patients a better way to cope with their disease, empowering them to participate in their treatments.
To accomplish this goal, Stephenson created the Mother Standard, which became the organization's main objective. It is a compassionate approach that all CTCA staff use when helping patients. The Mother Standard is a method of interacting with patients that reflects how CTCA employees would want any family member to be treated, if they had cancer.
CTCA formally opened its doors on May 7, 1990. The Oklahoma location swiftly became a premier CTCA center in the Southwest. At the time, the facility was located in the CityPlex Towers, constructed by Oral Roberts as part of the City of Faith hospital.
On April 29, 2005, CTCA opened a new, state-of-the-art Southwestern Regional Medical Center in Tulsa. This facility is Oklahoma's only major hospital that focuses solely on cancer.
More than 100 CTCA cancer patients in addition to family members and caregivers were involved in the design of this center. They shared their opinions on almost every detail of the hospital's creation, ranging from the building plans to the architectural elements, even down to the lighting and colors.
Cancer Treatments
The CTCA at Southwestern Regional Medical Center employs experts in cancer. Every doctor and clinician is experienced, knowledgeable and caring. They work together in one facility to bring patients integrative care that is customized to their needs and medical histories. This set-up allows specialists to communicate on a regular basis while combining both traditional and alternative cancer therapies to fight every form of this disease.
CTCA offers a wide variety of cancer treatments that are the most advanced options on all fronts. Depending on the type of cancer, patients can rely on a number of different approaches that include chemotherapy, hematology, gastroenterology, gynecologic oncology, interventional radiology, mind-body medicine, naturopathic medicine, interventional pulmonology, neurosurgery, surgery, radiation, and pain management.
In addition to the expertise CTCA offers, patients receive a number of amenities to alleviate their stress and make their stay as pleasant as possible. CTCA has a transportation team to welcome patients at the hospital and drive them around the Tulsa area. Furthermore, patients can enjoy comfortable and affordable guest rooms right in CTCA's facility with nutritious meals. Patients can also count on entertainment and the ability to remain connected with computers and online access.
At CTCA, patients who suffer from mesothelioma have the advantage of a team of cancer experts with a commitment to determining their best course of treatment. The knowledgeable and experienced physicians have the most sophisticated tools and technology at their fingertips, including TomoTherapy and Trilogy. These groundbreaking radiation therapy delivery systems can target the most difficult to reach tumors while protecting the healthy tissue and minimizing the radiation side effects.
In addition, CTCA can provide Hyperthermic Intraperitoneal Chemotherapy (HIPEC) for peritoneal mesothelioma. This technique sends a heated chemotherapy solution into the abdomen. The medicine penetrates and destroys undetectable cancer cells that exist in the abdomen even after surgery, thereby removing the disease.
Not only can patients rely on oncologists, pulmonologists, and other kinds of physicians, people who live with mesothelioma also have access to a naturopathic oncology provider and a clinical oncology dietitian. These care givers help patients maintain their strength and work to minimize the most common side effects caused by mesothelioma treatments.
Mesothelioma specialists at the CTCA Southwestern Regional Medical Center include Dr. Daniel Nader, a pulmonologist and the Director of the Lung Center, who has expertise in lung cancer, mesothelioma, and bronchial tumors.
Check out more Mesothelioma Doctors & Hospitals.
Source: https://www.cancercenter.com/southwestern/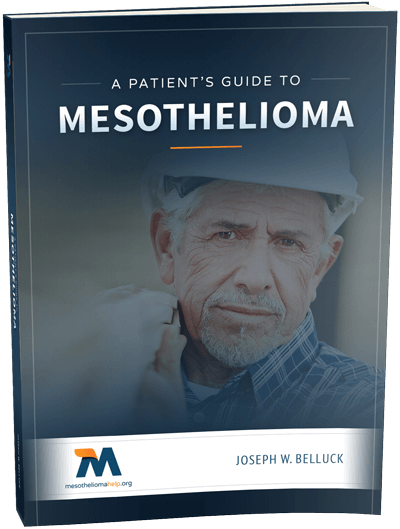 Free Mesothelioma Patient & Treatment Guide
We'd like to offer you our in-depth guide, "A Patient's Guide to Mesothelioma," absolutely free of charge.
It contains a wealth of information and resources to help you better understand the condition, choose (and afford) appropriate treatment, and exercise your legal right to compensation.
Download Now