Ohio State University Wexner Medical Center
Background
Ohio State University Wexner Medical Center is viewed as one of the largest and most diverse academic medical centers in the nation. Also, it is the only academic medical center in central Ohio. This center includes a top-ranked college of medicine, six hospitals, a physician practice, more than a dozen research centers, and 20 core laboratories.
In addition, Wexner is considered a national leader in a new form of health care that is focused on each patient's biology, behavior, and environment. This personalized concentration combines experts in biomedical informatics, genetics, pharmacology, and specialties such as cancer and wound healing to improve patient care and develop disease prevention techniques.
With the center's six signature programs for cancer, critical care, heart, imaging, neurosciences, and transplantation, Wexner is focused on providing science-based and customized patient care to residents of central Ohio and other parts of the country.
Wexner is also poised for advancements through its Biomedical Research Tower (BRT). The BRT, the hospital's research funding and disease investigations, recruitment and renowned faculty and staff point to Wexner's dedication to patient care and medical discoveries.
Cancer Treatments
As a National Cancer Institute (NCI)-designated comprehensive cancer center, the Ohio State University Comprehensive Cancer Center – Arthur G. James Cancer Hospital and Richard J. Solove Research Institute is focused on laboratory investigations as well as clinical and population-based cancer research. These innovations are then applied to the development of successful methods to prevent cancer, diagnose various forms of this disease, and create effective therapies.
Every cancer patient is assigned a team of experts in specific disease-site cancer or cancer sub-types. These teams of surgeons, oncologists, hematologists, pathologists, radiologists, radiation oncologists, and researchers work together to provide the most advanced cancer treatments. By taking a transdisciplinary, multimodality approach in addition to the latest technology, this center offers the most cutting edge techniques to help cancer patients overcome their diseases.
The center organizes its research with six interactive programs that include almost 300 scientists from 11 of the 14 colleges at Ohio State University and its affiliated institutions. These six programs range from basic science to clinical trials. Over the last several years, the university's research programs have grown in both scientific and clinical strength through recruitment and retention of highly skilled researchers.
Mesothelioma is a rare form of cancer that usually affects the lining of the lungs, chest wall, or abdomen. Symptoms can appear 15-60 years after exposure to asbestos.
The Ohio State University Comprehensive Cancer Center – Arthur G. James Cancer Hospital and Richard J. Solove Research Institute provide patients treatment for mesothelioma through thoracic clinical trials and other types of lung cancer therapies. The center has specialists in the field of thoracic malignancies who can diagnose and apply advanced techniques to treat mesothelioma patients.
Find a qualified medical professional or health care facility that specializes in treating Mesothelioma.
Source: https://wexnermedical.osu.edu/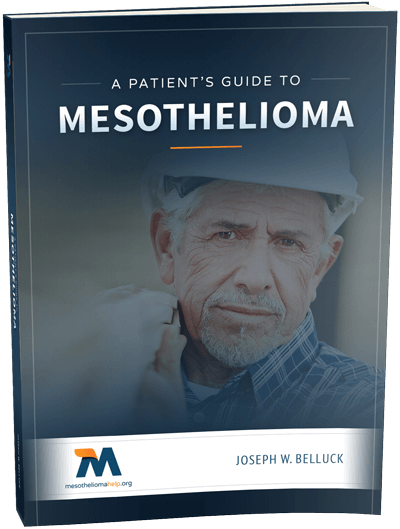 Free Mesothelioma Patient & Treatment Guide
We'd like to offer you our in-depth guide, "A Patient's Guide to Mesothelioma," absolutely free of charge.
It contains a wealth of information and resources to help you better understand the condition, choose (and afford) appropriate treatment, and exercise your legal right to compensation.
Download Now