University Hospitals Case Medical Center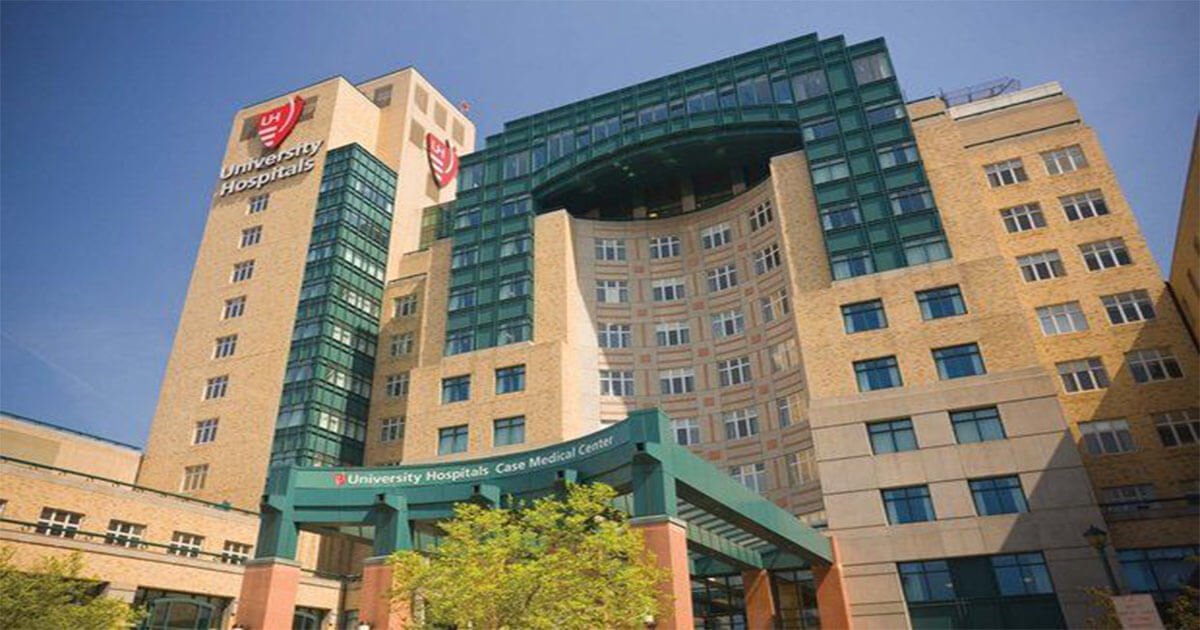 Background
Founded in 1866, University Hospitals Case Medical Center received support from many of Cleveland's industrial families of the late 19th and 20th centuries. These same families helped to develop the city's civic and cultural institutions such as the Cleveland Museum of Art, the Cleveland Orchestra and the Cleveland Foundation.
Samuel Mather, one of the hospital's most influential trustees, who served the hospital for 47 years, helped shape this medical institution after a visit to Johns Hopkins in 1891. Upon his return to Cleveland, he announced that University Hospitals should follow Johns Hopkins lead and include academics in its mission for patient care. So in 1895, University Hospitals joined with Case Western Reserve University School of Medicine. Today, this affiliation is one of the country's best academic medicine centers and a leading provider of quality health care.
University Hospitals is a 1,032-bed tertiary medical center that focuses on adult/pediatric medical and surgical specialties. It is also the primary affiliate of Case Western Reserve University. This partnership is the largest center for biomedical research in the state of Ohio.
Cancer Treatments
University Hospitals is committed to helping patients who are stricken with cancer. This is why it built the only freestanding cancer hospital in the region. It's called UH Seldman Cancer Center. Located on the main campus of University Hospitals Case Medical Center in Cleveland, UH Seldman Cancer Center opened its doors in the spring of 2011. The 375,000-square-foot hospital is the site of all the hospital's cancer services, providing the most advanced therapies, and encouraging collaboration between specialists.
UH Seldman Cancer Center is considered part of the Case Comprehensive Center at Case Western Reserve University School of Medicine. It is also one of a selected group of 12 freestanding cancer centers designated by the National Cancer Institute as a nationwide Comprehensive Cancer Center.
Using some of the most advanced technology available today, UH Seldman Cancer Center has dedicated clinicians, and it takes part in hundreds of clinical trials. According to U.S. News and World Report, this center also ranks in the top 20 cancer centers in the country out of over 5,000 hospitals.
With a multidisciplinary approach to care, Seldman also uses the latest treatment protocols and the most advanced technologies. Physicians have access to a PET/MRI machine, which is a hybrid scanner that is designed to show the development of different cancers. Seldman is the first cancer facility in the country to have this machine. Also, Seldman is home to other important groundbreaking tools, including CyberKnife, Gamma Knife radiosurgery, image-guided linear accelerator technology, intraoperative radiation therapy, and tomotherapy.
The physicians and scientists at Seldman are also focused on clinical research in order to test and develop the most advanced treatment options for patients.  Patients have the opportunity to participate in hundreds of clinical trials so that they can experience the latest medications in their fight against cancer.
The thoracic and esophageal cancer care team concentrates on diagnosing and treating rare ailments that include mesothelioma. This is an uncommon cancer where malignant cells are found in the sac lining the chest or abdomen. People who get mesothelioma were exposed to asbestos, often in the workplace.
Shortness of breath, chest pain or pain, or swelling in the abdomen are the most frequent symptoms of this disease. Doctors may decide to order x-rays of the chest or abdomen in these situations. In addition, physicians can look through the chest wall with an instrument called a thoracoscope. A similar type of procedure can be done to look inside the abdomen with a tool called a peritoneoscope.
The chance of survival from mesothelioma depends on the size of the cancer, where it is located, and how far the cancer has spread. Also, prognosis can be influenced by how the cancer cells look under a microscope, how well the cancer responds to treatment, and the patient's age.
Treatment of mesothelioma can be taking the cancer out of the body through surgery, high-energy radiation rays to kill the cancer cells, or chemotherapy drugs. Participation in a clinical trial may also be an option.
Discover more mesothelioma medical professionals and health care providers here.
Source: http://www.uhhospitals.org/cleveland/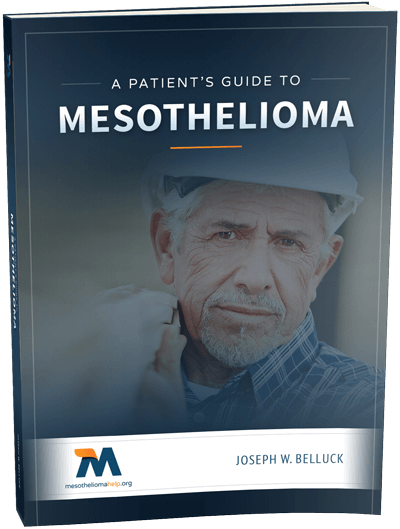 Free Mesothelioma Patient & Treatment Guide
We'd like to offer you our in-depth guide, "A Patient's Guide to Mesothelioma," absolutely free of charge.
It contains a wealth of information and resources to help you better understand the condition, choose (and afford) appropriate treatment, and exercise your legal right to compensation.
Download Now