Holiday Season Is a Time of Hope for Mesothelioma Community
With the holiday season upon us, it is a bittersweet time for many people in the mesothelioma community. Having lived as a part of this community for almost three years now, I have experienced every holiday with my Dad having this disease and every holiday without my father since his passing in October 2013.
I remember the difference in my Dad between Christmas 2011 and Christmas 2012. In 2011, he was very sick, but had not yet been diagnosed. We were in a state of flux, waiting to hear what the next steps would be to help him. He was having a lot of trouble breathing, losing weight quickly, and was completely exhausted all the time. The sparkle in his eyes that was sort of his trademark wasn't there anymore, and his happy-go-lucky attitude had given way to doing his best to make it through another day.
As we opened our gifts and shared our time with family, I remember wondering to myself if this might be the last Christmas I would have with him. Even not knowing what was wrong, I knew that he was just going through the motions to try to keep everyone happy; that was not him at all. The following month, Dad was diagnosed and we were sent on a whirlwind ride throughout 2012.
Christmas that year was completely different. Dad was back to being himself again. He felt great, even taking some time to ride his new exercise bike that was given to him for a gift. He was Mr. Social, taking charge of getting the table ready for dinner, laughing and talking with everyone, and enjoying every single second. It was as though he had a new lease on life. I never expected that this would, in fact, be his last Christmas. Even so, it was a beautiful one that I will treasure forever.
No matter what the situation, dealing with an illness for yourself or your loved ones is difficult. The holidays seem to make it even harder for some reason. Last year, our first Christmas without Dad, was bittersweet. We did our best to carry on our traditions just like he would have wanted. It was his favorite time of the year, and we knew that the best way to honor his memory was to smile through the pain and enjoy the time we had with those who were here.
This time of year is a time of hope. Hold onto that hope and believe that miracles do happen every day; many times, we just don't see them until later! Make every moment count and enjoy this season with your loved ones. God bless you and your families!
Know more about Mesothelioma and how you can deal with it.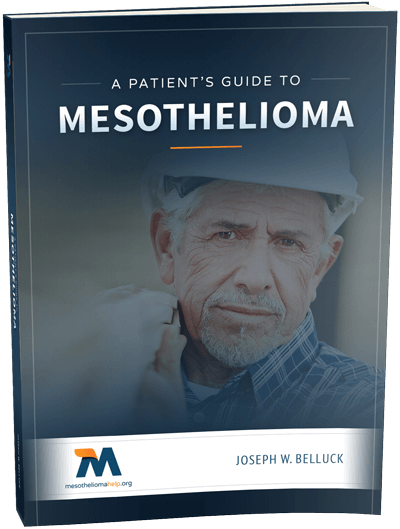 Free Mesothelioma Patient & Treatment Guide
We'd like to offer you our in-depth guide, "A Patient's Guide to Mesothelioma," absolutely free of charge.
It contains a wealth of information and resources to help you better understand the condition, choose (and afford) appropriate treatment, and exercise your legal right to compensation.
Download Now