Giving Thanks to the Researchers and All the Breakthroughs in Mesothelioma Research
Although Thanksgiving has just passed, we can still give thanks for the research advancements made for patients with mesothelioma. Here are three promising studies in the prevention, diagnosis, and treatment phases of mesothelioma.
The time between exposure to asbestos and the development of mesothelioma, it can be decades, has long presented challenges for the diagnosis and treatment of mesothelioma. In an October 22 article by Sandy Bauers in The Philadelphia Inquirer, she describes a four year study that involves researchers from genetics to chemistry who will study people exposed to asbestos. Why do some people get mesothelioma and others do not, can it be prevented?  The study will take place in Ambler, Pennsylvania, a site of closed asbestos factories. The study is funded by a federal grant of $10 million to The University of Pennsylvania's Center of Excellence in Environmental Toxicology.
Diagnosing mesothelioma and presenting the best treatment options for each patient has been the focus of many research projects. Does the volume of disease as measured on a Cat Scan help in the clinical staging of mesothelioma? View a presentation on YouTube by Dr. Ritu Gill from last month's IMIG conference in South Africa to find out. In the short video, she describes a multi-center clinical trial and the promising results.
Another promising clinical trial reported at October's IMIG conference is being led by Dr. Raphael Bueno, Chief of Thoracic Surgery, Brigham and Women's Hospital, Boston. According to an Oct. 24 press release, from Verastem, "Results from a Window of Opportunity study in surgically-eligible patients demonstrate a reduction in pFAK, cancer stem cell markers, and tumor size following 12 days of treatment with VS-6063."
For all the researchers and all the discoveries that help ease the suffering of the mesothelioma patients and their families, we give thanks!
If you have any questions about any aspect of your mesothelioma care, please email me at [email protected].
Sources:
The Philadelphia Inquirer
http://articles.philly.com/2014-10-20/news/55201486_1_asbestos-waste-ambler-superfund
(Oct. 24 press release, from) Verastem
http://phx.corporate-ir.net/phoenix.zhtml?c=250749&p=irol-newsArticle&ID=1981229
(YouTube by) Dr. Ritu Gill
https://www.youtube.com/watch?v=whug_4C5UVA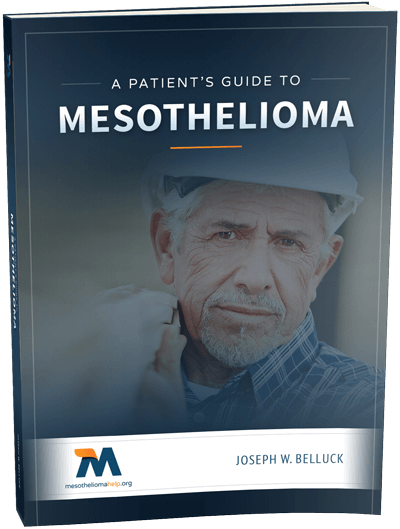 Free Mesothelioma Patient & Treatment Guide
We'd like to offer you our in-depth guide, "A Patient's Guide to Mesothelioma," absolutely free of charge.
It contains a wealth of information and resources to help you better understand the condition, choose (and afford) appropriate treatment, and exercise your legal right to compensation.
Download Now