Mesothelioma Researchers Urged To Apply For Fellowship Award For The Early Detection Of Lung Cancer
Many of the articles from MesotheliomaHelp report on the latest breakthroughs in research. But each breakthrough takes a lot of time and a lot of money. Last month, two organizations focused on bringing effective treatments to lung cancer patients announced a partnership for a fellowship award for the early detection of lung cancer. Lung cancer, pleural mesothelioma, and all cancers, detected in the early stages brings increased survival to patients.
Free ME From Lung Cancer (FMFLC) and the International Association for the Study of Lung Cancer (IASLC) joined forces in offering the first-ever $200,000 Joint Fellowship Award for the Early Detection of Lung Cancer. According to an Oct. 10 press release, the award  supports novel, innovative and translational research with the potential of having a high clinical impact on the early detection of lung cancer.
"This first joint award between FMFLC and the IASLC funds research that will positively impact lung cancer patients," said Deb Violette, President and Founder of FMFLC. "We are thrilled to be working with the IASLC to help change the lives of lung cancer patients."
The treatment protocol for pleural mesothelioma, an asbestos-caused cancer affecting the lining of the lungs,  is nearly identical to lung cancer. Funding offered to bring a new, effective treatment to lung cancer patients is a benefit to pleural mesothelioma patients as well. A focus on early detection brings even more hope to the mesothelioma community that future patients will enjoy a longer survival.
Patients with pleural mesothelioma do not exhibit many symptoms until the disease is at an advanced, incurable stage. Currently, there are no screening tests for lung cancer or mesothelioma like those available for breast and prostate cancer.
Pleural mesothelioma is highly aggressive and is resistant to many cancer treatments, leading researchers throughout the world to spend countless hours searching for better ways to treat the incurable cancer. They rely on funding from public and private sources to run their clinical trials and to ensure continuous funding throughout the projects.
"Fellowships like this foster groundbreaking and collaborative research worldwide," said IASLC Foundation Director, AnnMarie Estrada.
The National Cancer Institute reports that lung cancer is the leading cause of cancer deaths in men and women with an estimated 222,500 new diagnoses and 155,870 deaths in the U.S. in 2017. Nearly 3,000 Americans are diagnosed with mesothelioma each year.
Free ME from Lung Cancer is the only nonprofit based in Maine dedicated solely to raising money for lung cancer research and offering early lung cancer screening for high risk patients who do not have insurance.
The International Association for the Study of Lung Cancer is the only global organization dedicated solely to the study of lung cancer and other thoracic malignancies.
The money is awarded over two years with $100,000 given each year. Applications will be accepted until December 31. The award winner will be notified on March 15, 2018.
Visit the IASLC website to learn more.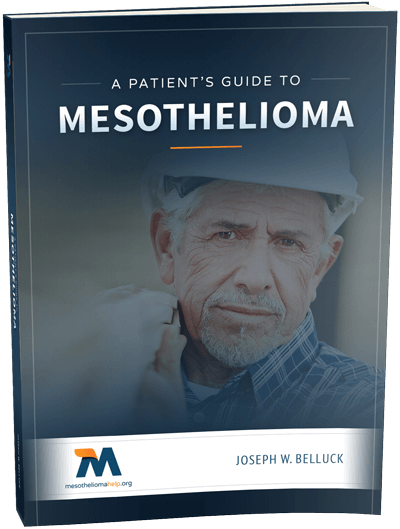 Free Mesothelioma Patient & Treatment Guide
We'd like to offer you our in-depth guide, "A Patient's Guide to Mesothelioma," absolutely free of charge.
It contains a wealth of information and resources to help you better understand the condition, choose (and afford) appropriate treatment, and exercise your legal right to compensation.
Download Now