Mesothelioma Nurse is Thankful for Patients and Researchers for Continuing the Fight
Thanksgiving is a time to reflect upon what we are thankful for in our lives. Everyone has their own personal list. For some the list is very simple, others more complex. For patients and families with mesothelioma this can be a tough time. Living with mesothelioma can be difficult and scary, but as researchers and patients gain knowledge of this disease, we are learning what works.
At a conference last week that I attended regarding mesothelioma, toward the end of the conference a gentleman spoke about his fight with mesothelioma. He had surgery two years ago and looked great. He was happy as he talked about his current life, he spoke with no evidence of shortness of breath. He continues to work, enjoys spending time with his grandchildren, goes on vacations, and even plays golf. His presentation was only five minutes, but it had a huge impact on the audience.
The audience was made up of doctors, scientists, nurses, and pharmaceutical companies that are involved with mesothelioma clinical trials. For many it was moving to see someone who has benefitted from research. For them, seeing the connection between their work and the impact on someone's life is what motivates them to keep trying. The takeaway  from this conference was one of optimism and appreciation.
As a representative of the medical community, I can say we are thankful to the patients and researchers and the entire mesothelioma community for continuing their battle against mesothelioma. We are thankful for the progress that continues to be made and the dedication that is required to keep moving forward towards a cure.
Know more about Mesothelioma and how you can deal with it.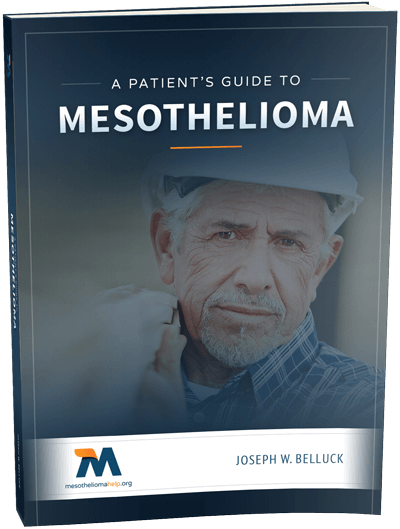 Free Mesothelioma Patient & Treatment Guide
We'd like to offer you our in-depth guide, "A Patient's Guide to Mesothelioma," absolutely free of charge.
It contains a wealth of information and resources to help you better understand the condition, choose (and afford) appropriate treatment, and exercise your legal right to compensation.
Download Now