Daughter & Father Keep Hope Alive During Fight Against Mesothelioma
Some individuals are just positive people; it's how they are! No matter what is thrown at them or what comes their way, they have the ability to make the best of things. This, in turn, helps those around them to be optimistic, too.
My Dad was one of those people. Many individuals ask me how my family stayed so upbeat (for the most part) during our experience with mesothelioma. The simple answer was, "Dad." When the person who has been diagnosed with this disease is the one reassuring everyone else that things will be ok, it's hard to believe otherwise. This is not to say that I didn't have my moments, but there was more light in my days than I expected during this time.
Some may think that I was naïve to think this way, but it was how I chose to handle it. I believe that attitude can have a direct effect on outcome, so why not think the best! Even on the days when I felt the most sadness and anxiety about Dad's illness, he would always tell me that he would be ok. God would take care of him and all of us as well.
Going through life thinking the worst must be exhausting. Life is a challenge, bringing with it ups and downs that you may never be prepared for. But we are also meant to make the best of what we are given. Dad inspired me to always look for the best in every situation and it has truly changed my entire outlook on the world. There is inherent good in people, there is hope when all seems dark, and there is love where you couldn't imagine it could ever be found. Never give up hope, God will always be there!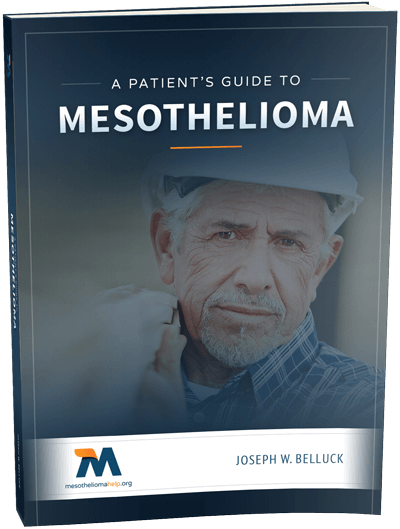 Free Mesothelioma Patient & Treatment Guide
We'd like to offer you our in-depth guide, "A Patient's Guide to Mesothelioma," absolutely free of charge.
It contains a wealth of information and resources to help you better understand the condition, choose (and afford) appropriate treatment, and exercise your legal right to compensation.
Download Now