Waiting and Praying for a Cure for Mesothelioma
Patience is a virtue; this phrase has been repeated to millions of people, millions of times, for millions of different reasons. For mesothelioma patients, their families and loved ones, the waiting is often the hardest part.
There is a lot of waiting involved in a battle with mesothelioma. You wait for test results, you wait in doctor's offices, you wait to feel some relief, you wait for a new treatment option. Ultimately, you wait for a cure.
I spent many hours agonizing over what my Dad's scans would show. I wanted to know if things were clear; I needed to see that nothing had come back. But once the doctor would walk into the room, I wondered if I would rather hear the results or continue waiting.
The time spent waiting for appointments is trying. You understand that there are other patients who need care, but couple the waiting with anxiety and the result is awful! When Dad would be having a hard day, I would wait for him to feel better. When he was doing well, I would wonder if he would have to experience any more illness. The emotional rollercoaster is never-ending.
Waiting for new treatments and a mesothelioma cure is hard. You pray for it every single day, hoping that the next option will be the one that can eradicate this disease once and for all. Please continue to pray for this. It would be wonderful if all of this waiting could end, and we could all start looking forward to a brighter future, free of mesothelioma forever.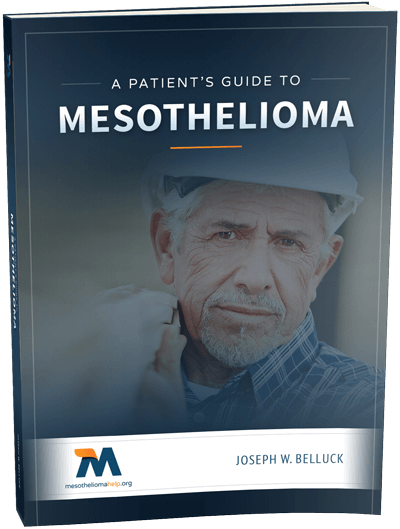 Free Mesothelioma Patient & Treatment Guide
We'd like to offer you our in-depth guide, "A Patient's Guide to Mesothelioma," absolutely free of charge.
It contains a wealth of information and resources to help you better understand the condition, choose (and afford) appropriate treatment, and exercise your legal right to compensation.
Download Now