Liquid Biopsies Continue March Towards Use as Diagnostic Tool
MesotheliomaHelp has reported several times over the last year about the promising cancer detection process referred to as a "liquid biopsy." By using a blood test, as opposed to conducting a traditional biopsy requiring a painful process to remove tissue, researchers report they can detect a specific  mutation in a specific cancer to drive treatment. Now, researchers report they are one step closer to developing a blood test that can detect nearly any mutation in cancer.
In a June 6 press release, Guardant Health, along with Samsung Medical Center (Sungkyunkwan University School of Medicine, Korea), reports success with the NEXT-2 clinical trial of 200 advanced cancer patients. The study that used liquid biopsy to test the feasibility of using it "as the sole diagnostic tool" to guide oncologists in matching patients to therapies for multiple cancers, "demonstrated high actionability in matching patients to targeted therapies, as well as statistically significant response rates in lung (88%) and gastric (60%) cancers."
"The results we have seen have been outstanding, and have certainly exceeded our expectations," said Dr. Jeeyun Lee at Samsung Medical Center, the primary investigator on the study.
The NEXT-2 trial used the Guardant360 technology – the first and only liquid biopsy that covers all 70 guideline-recommended biomarkers in a single test, according to Guardant. Next up for Guardant is to refine their technology to show that it can effectively spot previously undetected cancers in high-risk patients, such as smokers. Potentially, this technology can be used in other high-risk patients like those previously exposed to asbestos, to detect mesothelioma.
In addition, in a June 4 article in Time, Guardant reported encouraging results from a study of 15,000 patients who were tested with Guardant360. The team was able to identify cancer mutations in over two-thirds of the patients where existing treatments are available. When compared with a traditional tissue biopsy, the blood tests were 98% accurate.
On June 1, the U.S. Food and Drug Administration announced approval of the first liquid biopsy test to detect the EGFR mutation in lung cancer patients. The cobas EGFR Mutation Test v2, is a companion diagnostic for the cancer drug Tarceva (erlotinib), an EGFR tyrosine kinase inhibitor used to treat lung cancer and mesothelioma.
The FDA notes that tumor DNA actually sheds from a tumor into the bloodstream, allowing a liquid biopsy, or blood test, to be used to detect cancer mutations. Currently, there are no effective non-invasive methods for early detection or treatment monitoring for either lung cancer or mesothelioma. However, a blood test can be used for both detection, treatment monitoring as well as for identifying the appropriate treatment protocol.
"Approvals of liquid biopsy tests make it possible to deliver highly individualized health care for patients," said Alberto Gutierrez, Ph.D., director of the Office of In Vitro Diagnostics and Radiological Health in the FDA's Center for Devices and Radiological Health. "Liquid biopsies also have the potential to allow physicians to identify patients whose tumors have specific mutations in the least invasive way possible."
"This is a great day for patients," said Helmy Eltoukhy, co-founder and CEO of Guardant Health. "With the evidence that liquid biopsies are both concordant with tissue, and useful for treating, clinicians have a tool for genotyping that doesn't bring with it the cost and potential harm of repeat invasive biopsies."
Sources:
Guardant Health
http://www.prnewswire.com/news-releases/first-prospective-clinical-utility-trial-using-comprehensive-liquid-biopsy-to-guide-metastatic-cancer-patients-to-molecularly-matched-therapies-demonstrates-comparable-results-to-tissue-based-testing-300279906.html
U.S. Food and Drug Administration
http://www.mercknewsroom.com/news-release/oncology-newsroom/merck-announces-fda-acceptance-review-mk-3475-biologics-license-appli
(June 4 article in) Time
http://time.com/4357037/blood-test-cancer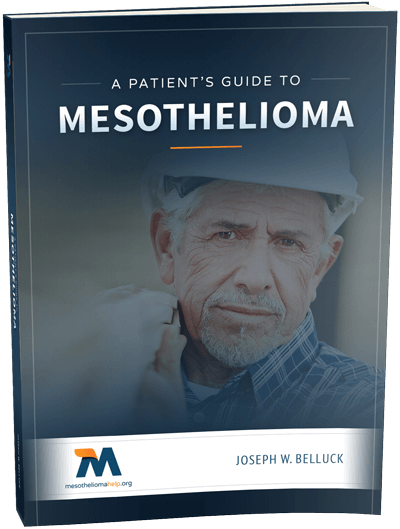 Free Mesothelioma Patient & Treatment Guide
We'd like to offer you our in-depth guide, "A Patient's Guide to Mesothelioma," absolutely free of charge.
It contains a wealth of information and resources to help you better understand the condition, choose (and afford) appropriate treatment, and exercise your legal right to compensation.
Download Now