Life is Too Short to Take for Granted
This morning, I woke up. I woke up in my cozy home full of love and laughter.
I spent my day working with our business, playing with our daughter, and enjoying every moment with the man God chose to be my husband.
I often call our home our little "bubble," our own space in this big world.
At the end of the day, I'm tired from all of the "living" I've done throughout the day. I fall asleep quickly, wake up, and do it all again.
This beautiful life and routine that God has given me bring me more joy than I could ever have imagined. I look forward to each new milestone, every adventure, and all the love.
Even though I recognize how blessed I am, is it possible that I still take it all for granted?
Life if short, it's up to us to put as much "living" into our lives as possible. There is the old saying, "Are you too busy making a living that you've forgotten to make a life?" This oftentimes rings too true. It's easy to get so wrapped up in work and chores that you don't make time to enjoy those around you, people and experiences just waiting for you to notice them and take action.
My Dad's life was cut short by mesothelioma, yes, but that doesn't mean that mesothelioma is the only thing that has this effect. Sadly, we lose wonderful people every single day. These are the times where we usually stop and think about our lives and what we're really doing with them. Why not realize the beauty of life every day?
Tell people you love them, spend time with family and friends. Don't be afraid to experience new things. Truly live and thank the Good Lord above for the opportunity.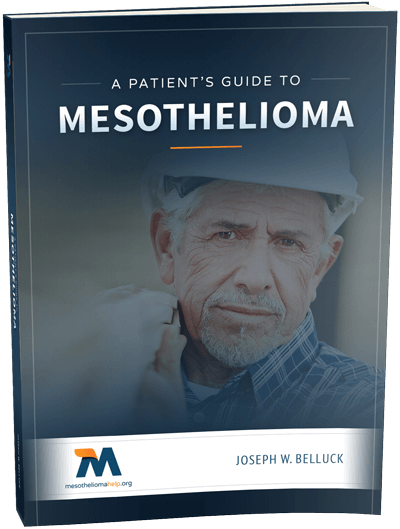 Free Mesothelioma Patient & Treatment Guide
We'd like to offer you our in-depth guide, "A Patient's Guide to Mesothelioma," absolutely free of charge.
It contains a wealth of information and resources to help you better understand the condition, choose (and afford) appropriate treatment, and exercise your legal right to compensation.
Download Now