New Blood Test for Lung Cancer May Guide Mesothelioma Treatment
In September, MesotheliomaHelp reported German researchers found that liquid biopsies can be used tomonitor lung cancer patients' response to treatment in real-time. Now, another team of researchers report a blood test may be useful for identifying "how well and how long a patient might respond to chemotherapy." For mesothelioma patients who also stand to benefit from this finding, this can mean the difference in their survival.
Researchers from the Cancer Research UK Manchester Institute set out to find a way to distinguish whether cancer cells would be chemosensitive, responsive to chemotherapy, or chemoresistant, resistant to the treatment in small-cell lung cancer (SCLC) patients. Like pleural mesothelioma, a cancer caused by past asbestos exposure, SCLC is highly aggressive requiring an equally aggressive treatment, but finding the correct anti-cancer agent is critical.
The researchers examined the circulating tumor cells (CTCs), cancer cells that breakaway and escape into the bloodstream where they circulate and migrate to other organs in the body, in over 30 patients with SCLC. The researchers discovered "patterns of a genetic fault" were linked to how well the selected chemotherapy would work. The team identified a classifier that correctly assigned 83.3% of the cases as chemorefractory or chemosensitive.
"Unfortunately, we have very few treatment options for patients with SCLC, and none at all for those whose cancer is resistant to chemotherapy," said lead researcher Professor Caroline Dive in a Nov. 21 press release from Cancer Research UK Manchester Institute at The University of Manchester. "Our study reveals how blood samples could be used to anticipate how lung cancer patients may respond to treatments."
http://www.cruk.manchester.ac.uk/news?newsId=146
Often called "asbestos cancer," mesothelioma is highly aggressive and is resistant to many standard cancer treatments. Currently, there is no known cure for mesothelioma, and the average survival time varies from 4 – 18 months after diagnosis. Patients with lung cancer and mesothelioma often undergo the same treatment protocol, so a breakthrough like this brings hope to the the mesothelioma community.
"By identifying differences in the patterns of genetic faults between patients, we now have a starting point to begin to understand more about how drug resistance develops in patients with this aggressive form of lung cancer."
The full study can be found in the Nov. 21 issue of Nature Medicine.
http://www.nature.com/nm/journal/v22/n3/full/nm.4041.html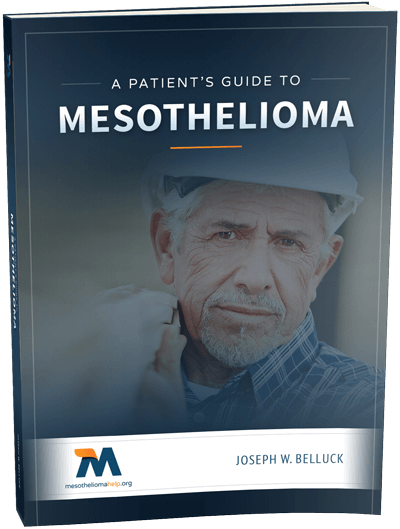 Free Mesothelioma Patient & Treatment Guide
We'd like to offer you our in-depth guide, "A Patient's Guide to Mesothelioma," absolutely free of charge.
It contains a wealth of information and resources to help you better understand the condition, choose (and afford) appropriate treatment, and exercise your legal right to compensation.
Download Now