Mesothelioma Advocates are Critical for Helping to Find a Cure
I have said numerous times that I had no idea what mesothelioma was until after my Dad was diagnosed. And, really, if you have no reason to know, why would you? Mesothelioma is always shown in commercials, with people offering some sort of legal advice. The word might be out there, but in no way does that explain what it is, how there is no cure, and what causes it.
Mesothelioma might be considered one of the lesser known diseases of our time. Even so, those impacted by its grasp find that they can never get away from it. With the cure not being found as of yet, loved ones of those who have or have had meso find themselves in constant fear of asbestos, myself included. We try to educate others of the dangers of this material and provide as much information as possible, but it still feels like people aren't really listening.
Funding for mesothelioma research and education is critical. We must not only educate the general public about this form of cancer, but also work constantly to raise money that goes toward research so that we can, someday very soon, find a cure.
With people not being overly familiar with mesothelioma, it is sometimes tough to fundraise.  People might not want to contribute to a cause that they know nothing about. When you are working on a fundraiser, be sure to offer literature that your patrons can look at. If your event is in honor or in memory of someone, talk about them and their life and how it was changed by this disease.
Having lived through my Dad's journey with mesothelioma makes me want to work even harder to raise funds for organizations that work towards eradicating this disease. Dad underwent a heartbreaking diagnosis, surgery, chemotherapy, a clinical trial, and radiation before he passed away on October 15, 2013. The time between his diagnosis and passing was almost 21 months.  That period was the most challenging of his life and the lives of our family.
Even though my Dad is now in Heaven, I will continue to work to raise awareness and funds for mesothelioma research, and I hope that you will join me. My prayer is that together, we can save lives through education and treatments, and finding new leaders who are committed to ultimately find a cure for mesothelioma.
Know more about Mesothelioma and how you can deal with it.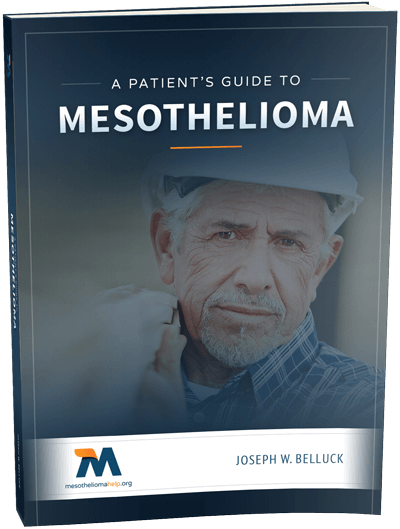 Free Mesothelioma Patient & Treatment Guide
We'd like to offer you our in-depth guide, "A Patient's Guide to Mesothelioma," absolutely free of charge.
It contains a wealth of information and resources to help you better understand the condition, choose (and afford) appropriate treatment, and exercise your legal right to compensation.
Download Now