My Memories of Dad Will Last a Lifetime
I have had a number of people tell me, "Don't worry, you'll never forget your Dad." People have also said, "It's hard, but try not to forget." Right after Dad passed, forgetting any little thing was my biggest concern. Now, I realize I don't have to worry about it, that Dad is always with me in some way.
Once I got over the initial shock of Dad's passing, I realized that there is no way I will ever forget my Dad. We may not clearly remember loved ones we lost when we were young, but I was 30 when I lost Dad – plenty old enough to have stored up memories to last me a lifetime.
A lot of people go through this fear, and I honestly think that it's perfectly natural. You want to hang on to every moment that you spent with the person you lost, not forgetting a single detail. You want the young, maybe even unborn, members of your family to know them like you did. The good news is that they can… through you!
To me, carrying on someone's memory is a special gift that you can share with others. They don't just have to be children, even an adult who didn't know your loved one could benefit from hearing stories, seeing pictures, or watching home movies of someone who was special to you.
I think of my Dad every single day, and I know that's something that will never go away. I talk to him a lot, telling him about what's going on in my life, joys and sorrows, triumphs and failures, just like I would have if he were still here. I know that he's up in Heaven interceding for me. It's hard to look at it this way at first, but realizing that you now have a special angel up there is a pretty awesome thing!
Carrying someone with you and passing on their memories can be a lot of work, but it's something so worth it. Talking about your loved one will come to bring you joy and comfort after a while and can bring you a feeling of being close to them. Your relationship with your loved one is unique and special, carry it with you always!
Know more about Mesothelioma and how you can deal with it.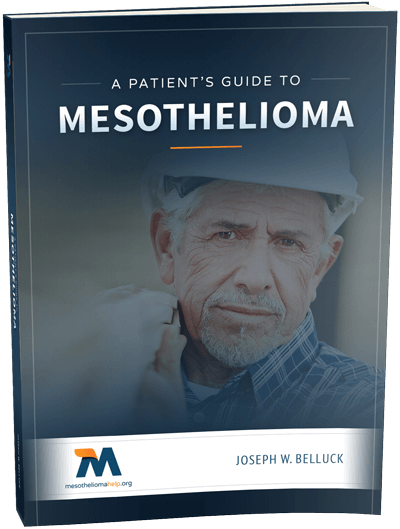 Free Mesothelioma Patient & Treatment Guide
We'd like to offer you our in-depth guide, "A Patient's Guide to Mesothelioma," absolutely free of charge.
It contains a wealth of information and resources to help you better understand the condition, choose (and afford) appropriate treatment, and exercise your legal right to compensation.
Download Now