Allied Health Professionals Honored This Week, Provide Critical Support to Mesothelioma Patients
Mesothelioma, known to be caused by exposure to asbestos, is an aggressive cancer that is challenging to treat. When mesothelioma patients are not in the hospital for surgery or inpatient procedures, they are often receiving radiation, chemotherapy or having lab work done. With all these visits to the hospital and their doctors' offices, mesothelioma patients and their family encounter allied health professionals nearly every day. This week, for all they do, allied health professionals are being recognized during National Allied Health Professionals Week. The week runs November 6-12.
According to ExploreHealthCareers.org there are 5 million allied health care providers in the U.S., who work in more than 80 different professions. Distinct from doctors and nurses, allied health professionals collaborate with physicians and other members of the health care team to deliver patient care services. They also provide a wide range of services including diagnostic, technical, therapeutic and direct patient care services.
Due to the rare and complex nature of mesothelioma, a large number of allied health professionals are needed to provide the appropriate level of support mesothelioma patients require. Allied health professionals are either technicians (assistants) or therapists/technologists. Technicians are trained to perform procedures, but are required to work under the supervision of technologists or therapists. Typically, a technologist gets a certificate with 2 years or less of higher education, and includes professions such as physical therapy assistants, medical laboratory technicians, radiological technicians and respiratory therapy technicians.
The field of allied health professions is one of the few areas of employment that are continuing to grow in the United States. According to the North Carolina Health Professions Data System, in North Carolina alone the number of allied health jobs increased by over 67 percent from 1999-2009. Healthcare jobs continue to be resilient to the current recession.
Since mesothelioma is such a complex disease, it is important for patients to receive multidisciplinary care from a team of specialists that is not limited to physicians or nurses. Following is a short list of allied health professionals that may be involved in the care of a mesothelioma patient:
Respiratory Therapists. Evaluate, treat and care for patients with breathing or other cardiopulmonary disorders. Highly trained respiratory therapists may assume primary responsibility for all respiratory care, therapeutic treatments and diagnostic procedures.
Anesthesiologist Assistants. Under supervision of licensed anesthesiologists (doctors), they operate anesthesia equipment, monitor patients, and assist in providing patient care before, during and after anesthesia.
Cardiopulmonary Rehabilitation Specialist. Help patients understand and manage their heart or lung disease so they can live longer and do more, primarily by making sure the patient understands his condition and his medical regimen.
Clinical Laboratory Science professionals. While not directly involved in the care of the patient, a medical technologist can discover the presence or absence of a disease. They typically maintain vital data for identifying and treating mesothelioma and other health conditions.
Health Information Manager. These professionals manage and maintain all of the medical information vital to providing care to the patient. The health manager must capture each piece of information that is tracked every time health care personnel treats the patient including medical history, results of examinations, results of X-rays and laboratory tests, diagnoses, and treatment plans.
Allied health professionals have chosen a career where many must work long days, work under pressure and face life-and-death situations daily. If you see any this week, be sure to take a moment to thank them for their hard work and dedication.
For a list of Allied Health Professionals see ExploreHealthCareers.org .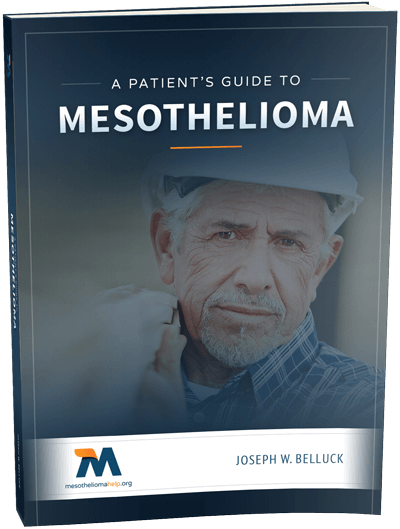 Free Mesothelioma Patient & Treatment Guide
We'd like to offer you our in-depth guide, "A Patient's Guide to Mesothelioma," absolutely free of charge.
It contains a wealth of information and resources to help you better understand the condition, choose (and afford) appropriate treatment, and exercise your legal right to compensation.
Download Now