Childhood Exposure to Asbestos Increases Disease Risk Broadly, Including Mesothelioma
Australian researchers offer additional evidence that exposure to asbestos early in life may lead to a variety of serious health issues in addition to mesothelioma and lung cancer.
A new study, published in the American Journal of Industrial Medicine, reports that adults who were exposed to crocidolite asbestos in early childhood have an elevated risk of a range of cancers and heart disease. All forms of asbestos cause cancer in humans, according to the World Health Organization. But this is the first study to investigate cancer incidence among adults exposed as children to crocidolite, also known as blue asbestos.
The researchers at Western Australia Institute for Medical Research analyzed the health data of approximately 2,500 people who grew up in Wittenoom, a now-abandoned mining town in Western Australia where crocidolite asbestos was mined for nearly 20 years.
The researchers observed that women raised in Wittenoom had a 70 to 113 times greater risk of developing mesothelioma, a cancer of the lining of the lung and abdominal cavity, than among the overall population. Men also showed an increased risk of developing mesothelioma as well as an increased risk of brain, colorectal and prostate cancer and leukemia.
The research also suggests a slightly elevated risk of heart disease. Another study from the United Kingdom also recently reported an increased risk of heart disease among those exposed to asbestos.
New York cancer researchers at Mt. Sinai Medical Center are conducting an ambitious study of thousands of people who grew up between 1950 and 1999 in Libby, Montana, then moved away. Lung function develops until a child reaches age 18. Examining the lungs of people who spent their childhoods in Libby and then left may have reveal how much damage occurs from asbestos in childhood, the New York mesothelioma researchers have said.
The federal government has declared a health emergency in Libby, where asbestos contamination was widespread from a vermiculite mine and hundreds have died from asbestos related disease.
Mesothelioma is an aggressive form of cancer and a signature disease of asbestos exposure. Approximately 2,500 to 3,000 Americans are diagnosed annually with the disease and a similar number die. The disease is incurable, though there are treatments including chemotherapy, radiation and surgery.
Most people diagnosed with mesothelioma are older workers, retired workers or veterans who were exposed to asbestos fibers in the workplace or military service. Microscopic asbestos fibers when inhaled can lodge in the lungs and remain there a lifetime causing inflammation that eventually leads to asbestos related disease.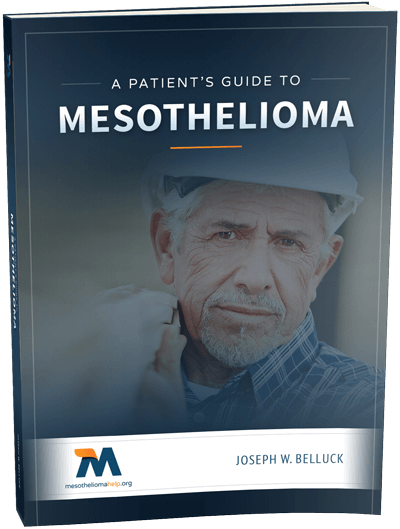 Free Mesothelioma Patient & Treatment Guide
We'd like to offer you our in-depth guide, "A Patient's Guide to Mesothelioma," absolutely free of charge.
It contains a wealth of information and resources to help you better understand the condition, choose (and afford) appropriate treatment, and exercise your legal right to compensation.
Download Now