Michele Carbone, MD, PhD
Dr. Michele Carbone, MD, PhD is Professor of Pathology and served as Director of the University of Hawai'i Cancer Center, a NCI-designated cancer center from 2009-2014, after being Interim Director from 2008-2009. Dr. Carbone worked at the National Institutes of Health (NIH) from 1986 to 1994, at the University of Chicago and Loyola University Cancer Center of Chicago rfom 1994 until 2006, when he joined the University of Hawai'i Mānoa.
Dr. Carbone discovered the mechanism of asbestos carcinogenesis and found that SV40, a virus that contaminated polio vaccine, synergizes with asbestos in causing mesothelioma. He studied an epidemic of mesothelioma in Cappadocia, Turkey, and demonstrated the existence of a genetic susceptibility factor. Following up on that research, Dr. Carbone studied US families with high incidence of mesothelioma and he discovered a new cancer syndrome that linked BAP1 germline mutations to the development of mesothelioma, uveal melanoma and other cancers. His discoveries of extensive erionite exposure in North Dakota, U.S., led to cancer preventive measures and social and community improvements. In parallel studies, Dr. Carbone, in collaboration with Dr. Haining Yang, studied the role of HMGB1-driven inflammation in the pathogenesis of mesothelioma.
Dr. Carbone has published over 150 peer-reviewed papers. His research has been funded through grants from the National Cancer Institute, American Cancer Society and the V-Foundation. In 2008, he received the AACR-Landon Innovator Award for International Collaboration in Cancer Research and, in 2014, Mesothelioma Applied Research Foundation conferred its Pioneer Award on him. Dr. Carbone has the honorary title of Knight of the Republic of Italy for his achievements in science and medicine.
Click here to find Mesothelioma Doctors & Hospitals near you.
Sources:
http://jabsom.hawaii.edu/minimedschool/faculty/facultyCarbone.html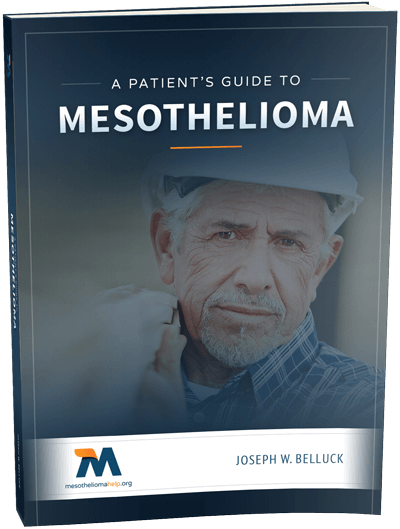 Free Mesothelioma Patient & Treatment Guide
We'd like to offer you our in-depth guide, "A Patient's Guide to Mesothelioma," absolutely free of charge.
It contains a wealth of information and resources to help you better understand the condition, choose (and afford) appropriate treatment, and exercise your legal right to compensation.
Download Now