Mesothelioma, Lung Cancer and Respiratory Diseases Explored in ATS 9/11 Online Library
On the 10th anniversary of the September 11, 2001, terrorist attacks on the United States, the American Thoracic Society (ATS) has added a page to their website entitled "The Respiratory Aftermath of 9/11." Their online library contains information focused on the health risks rescue workers are now facing, such as mesothelioma, as well as other respiratory illnesses, from inhaling the noxious cloud of dust containing asbestos and other toxic substances.
About 400 tons of asbestos were used in the towers, and upon their collapse, asbestos and other toxic substances such as mercury and lead were released into the air putting workers at risk of mesothelioma, a cancer of the lining of the lung, abdomen and heart caused by inhaling asbestos fibers. Symptoms of mesothelioma typically appear 20 to 50 years after exposure, leading some researchers to report that the incidence of mesothelioma will increase in the United States over the coming decades.
The information compiled on the site explores "the various respiratory manifestations and issues arising from exposure to the World Trade Center dust as well as the pulmonary complications of the US soldiers fighting in the Middle East."
Offering webcasts, articles, editorials and letters previously published in ATS journals, the site allows visitors to learn the results of much of the research conducted over the last ten years that have delved into the health of ground-zero workers and the nearby residents. Multiple studies report that many workers are afflicted with ongoing respiratory issues. Others assess the long-term effects of hyper-exposure to the dust.
Articles featured on the ATS 9/11 anniversary site include:
Medical Surveillance, Diagnosis and Prevention of Post-Deployment Occupational Lung Disease
Pulmonary Function after Exposure to the World Trade Center Collapse in the New York City Fire Department
Editorial: The World Trade Center Collapse: A Continuing Tragedy for Lung Health?
Persistent Hyperreactivity and Reactive Airway Dysfunction in Firefighters at the World Trade Center
This information, as well as that offered by The Lancet in their September 1, 2011, issue focusing on the short-term and long-term health consequences of the terrorist attacks, is an invaluable resource for mesothelioma advocates, physicians and the general public hoping to understand the serious lingering health effects from the 9/11 events.
The ATS states that lung-related diseases are the third-leading cause of deaths worldwide, and their goal is to advance the clinical and scientific understanding of pulmonary diseases, critical illnesses and sleep-related breathing disorders.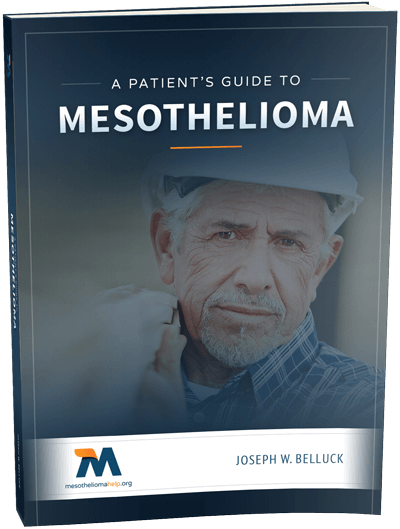 Free Mesothelioma Patient & Treatment Guide
We'd like to offer you our in-depth guide, "A Patient's Guide to Mesothelioma," absolutely free of charge.
It contains a wealth of information and resources to help you better understand the condition, choose (and afford) appropriate treatment, and exercise your legal right to compensation.
Download Now