Mesothelioma Patients Can See Improved Survival By Reporting Side Effects
Chemotherapy and other treatments for mesothelioma can lead to debilitating side effects such as pain, nausea and fatigue. But patients often suffer in silence with their symptoms which, when left untreated, can lead to severe complications, and even death. Now, researchers say it does not need to be that way, and, in fact, by opening up to their physicians, patients can improve their quality of life and their survival.
Researchers from Memorial Sloan Kettering Cancer Center followed 766  advanced cancer patients undergoing care at the Center, according to a June 4 report from ABC News (https://abcnews.go.com/Politics/wireStory/emergency-bill-fund-veterans-affairs-department-32742493). Hoping to catch issues before they became severe, researchers gave some of the patients access to an online tool to report to their medical team weekly, or more often if they experienced unusual or severe symptoms. The patients self-reported information on 12 common symptoms including appetite loss, diarrhea, shortness of breath, fatigue and pain.
After just six months, the patients in the online reporting group had an improved health-related quality of life and fewer trips to the emergency room. In addition, overall, they stuck with the chemotherapy treatment two months longer, eight months as opposed to six months in the non-online group.
Surprising even the researchers, median survival of the patients in the online group was nearly six months longer at 31 months versus 26 months for the control group. Researchers believe the survival was tied to early responsiveness to patients' symptoms that prevented "adverse downstream consequences" and increased tolerance to chemotherapy allowing them to continue on the treatment beyond usual care.
"I was floored by the results," said the study lead, Dr. Ethan Basch, a researcher at the University of North Carolina-Chapel Hill and Memorial Sloan Kettering Cancer Center in New York. "We are proactively catching things early."
When a patient reported a concerning health issue, a nurse responded immediately almost 80 percent of the time. They would get the patient prescription medications, or appropriate care, to handle their specific issues. The tool gave the patients an easy way to report issues without struggling to get through to their doctor or wait for their next appointment.
The researchers concluded, "Electronic patient-reported symptom monitoring may be considered for implementation as a part of high-quality cancer care." They now plan to launch a larger study to test the online reporting system nationwide.
Mesothelioma is diagnosed in approximately 3,000 Americans each year. Although treatments increase survival, countless mesothelioma patients have said the treatment is worse than the disease. That is not necessarily the case, and patients should not hesitate to reach out to their medical team to help alleviate some of their side effects.
Results of the study were presented at the 2017 ASCO Annual Meeting in Chicago. Find the full study in the June 4 issue of Journal of the American Medical Association (http://jamanetwork.com/journals/jama/fullarticle/2630810).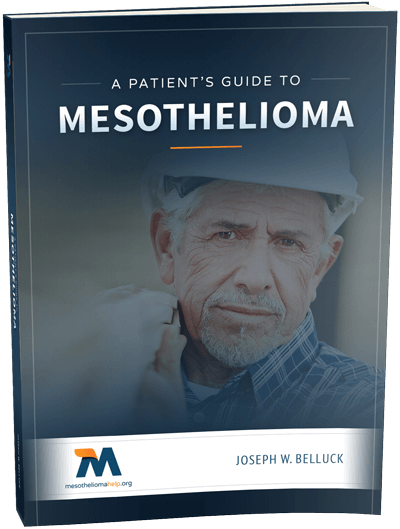 Free Mesothelioma Patient & Treatment Guide
We'd like to offer you our in-depth guide, "A Patient's Guide to Mesothelioma," absolutely free of charge.
It contains a wealth of information and resources to help you better understand the condition, choose (and afford) appropriate treatment, and exercise your legal right to compensation.
Download Now