Recurrence of Cancer is Mentally Challenging
The possibility of the recurrence of cancer is something that everyone diagnosed with cancer lives with every day. Recurrence of mesothelioma is often difficult to avoid. According to the American Cancer Society, "cancer recurrence is defined as the return of cancer after treatment, and after a period of time during which cancer cannot be detected. The same cancer may come back in the same place it first started or somewhere else in the body." There are three different types of recurrence, local, regional and distal.
There is a difference between recurrence and progression. When cancer spreads or gets worse it is classified as progression of disease. When dealing with mesothelioma from a psychological viewpoint, recurrence or progression can be just semantics.
When mesothelioma recurs it takes a toll on everyone – patient, family and caregivers. There are treatment options for recurrence which can include surgery, clinical trials, radiation, or chemotherapy, all designed to help the mesothelioma patient's quality, and length of life.
Once a specific therapy is once again selected it is important for patients and their families to "get their head back in the game." This can be a challenge. After having gone through the initial diagnosis, and treatment plan, and returned to life with a "new normal," the news of a recurrence can be devastating.
One patient who had a recurrence of mesothelioma 18 months after diagnosis was surprised at the news. Although he knew it was a possibility, he was not prepared for the news. His scan was positive, and he was now faced with another round of decisions. Did he want to continue on this path or should he shift his focus to fighting the symptoms and the pain? He has gathered his options and will discuss them with his family and his team. Together they will come to a decision that is right for him and his family.
As a community we can see the progress that has been made. But as individuals, and family members, the terms, semantics and statistics become very personal when dealing with mesothelioma progression or recurrence.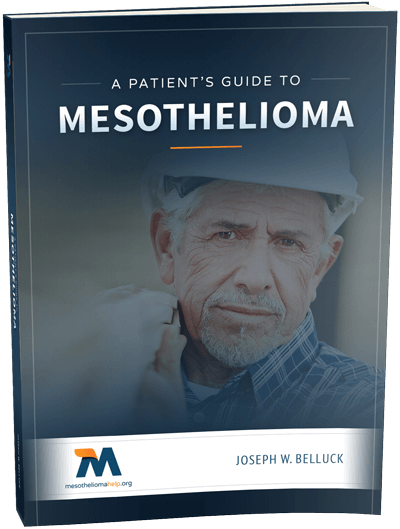 Free Mesothelioma Patient & Treatment Guide
We'd like to offer you our in-depth guide, "A Patient's Guide to Mesothelioma," absolutely free of charge.
It contains a wealth of information and resources to help you better understand the condition, choose (and afford) appropriate treatment, and exercise your legal right to compensation.
Download Now